Posts tagged
Ying Yang Twins
1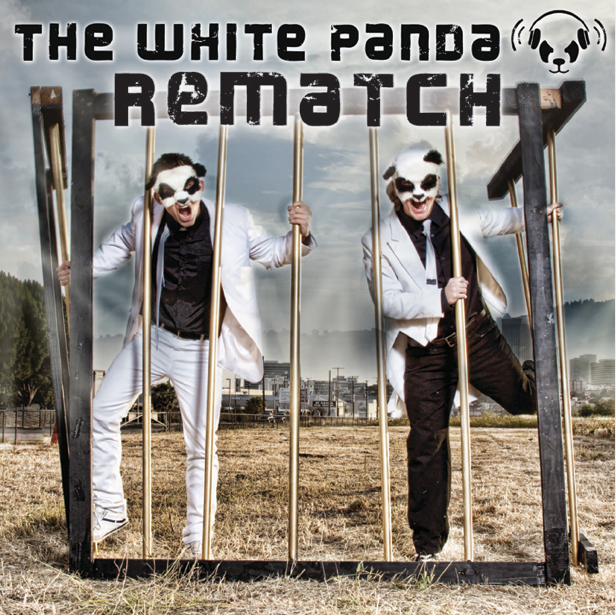 I have to give so much credit to these guys, I have always been a huge fan of their work. And since their release of REMATCH, The White Panda have gotten a bigger and much more respected name in the blogosphere. Rematch features 47 mash-up tracks with over 100 different samples from various artists. Although this mix-tape is a bit old, I wanted to share it with everyone and show how much work and detail that goes into making a mash-up and mix-tape.
For more tracks by The White Panda check out:
OFFICIAL: WEBSITE | FACEBOOK | TWITTER
Download MixTape: HERE
Full Track Listing
1. Juicy O'Riley (Notorious B.I.G // The Who)
2. Don't Wanna Hurt Your Neck (Khia // The Sounds)
3. Intergalactic Spell (Beastie Boys // Alphabeat)
4. Replaylight (Iyaz // Matt & Kim)
5. Nothin' On Paris (B.o.B // Friendly Fires)
6. Genius of Play (David Banner // Tom Tom Club)
7. Flippin' Style (50 Cent // Flipsyde)
8. Alejandhoes (Ludacris // Lady GaGa)
?9. The Next Starfucker (Dr. Dre // Starfucker)
10. Excuse Me Miss Cyrus (Jay-Z // Miley Cyrus)
?11. Get Like Butterflies (David Banner // Crazy Town)
?12. Teach a Billionaire to Diggity (Blackstreet // Cali Swag District // Travis McCoy)
13. Praise Outkast (Outkast // Fatboy Slim)
14. Tipsy In The Sun (J-Kwon // Weezer)
15. Sugar Groove (Flo Rida // Madonna)
16. Smooth Ballin' (Tupac // Michael Jackson)
?17. Welcome to Celebration (Ludacris // Kool & The Gang)
18. Ahh California (Trey Songz // Katy Perry)
19. The Independent Touch (Webbie // Bloodhound Gang)
?20. Final Thong (Sisqo // Cassian)
21. Ritual God (Usher // Worship // Bestrack)
?22. Freak Faces 2Night (Willie Wonk // Electric Youth)
?23. A Cholo You Know (Down AKA Kilo // Two Door Cinema Club)
24. Get Ready To Go Low (Ludacris // 2 Unlimited)
25. Not Gonna Teach Your Boyfriend To Romance You (Lady GaGa // Black Kids)
26. Never Gonna Set Me Free (Rick Astley // Phonat)
27. I'll Get Your Whistle (Too Short // Classixx)
28. One More Whoop (Tag Team // Daft Punk)
29. Wired To The Systems (Dorrough // Knightlife // Ying Yang Twins)
30. Heads Will Shake (Eminem // A-Trak // Yeah Yeah Yeahs)
?31. Hold On My Momma (Will.i.am. // The Vanish // Russ Chimes)
32. Raining Rude Boys (Rihanna // Moby)
33. Got Some Stratosphere (Obie Trice // Junkie XL)
34. I Wish I Broke Your Heart (Skee-Lo // Taio Cruz)
?35. Flashtomania (Phoenix // Calvin Harris)
36. How We Remember (The Game // David Guetta)
37. Rhythm To The House (Snap! // Trick Daddy)
38. Shake The Moonlight (Ying Yang Twins // Fonzerelli)
39. Always Push 'Em Up (Fatman Scoop // Pet Shop Boys)
40. Kiss Anthonio (Chris Brown // Annie // Designer Drugs)
41. Prez-a-boo (Dead Prez // DEVO)
42. Overnight Panther (Twista // Crystal Castles)
43. Alone Over Here (Alice DeeJay // Young Jeezy)
44. Fireflies Goin' Down (Young Joc // Owl City)
45. Drake & Diane (Drake // John Mellencamp)
46. Shooting Superstars (Eminem // Bag Raiders)
47. Pop Bottles Baby (Birdman // Justin Bieber)
0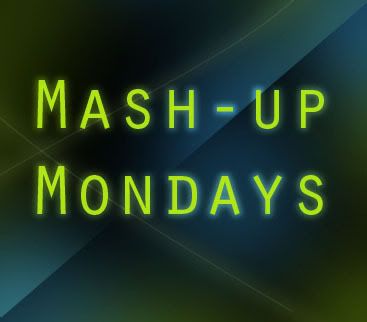 Yeah..sorry for not posting last week, I was really tired from my internship. And last night was the Blink-182 concert…really good. I'll make a post about them soon.
You guys should definitely check out all these mash-ups, I like this week's music a lot!
Boulevard of Flashing Lights – Kanye West Vs. Green Day Vs. Oasis
By: Party Ben
DLink: HERE
BUDDY – Weezer Vs. Justice
By: DJ Tripp
DLink: HERE
Shut Up In Herre – Nelly Vs. The Ting Tings
By: Party Ben
DLink: HERE
Shut Up and Let Pink Go – Pink Vs. The Ting Tings
By: XAM
DLink: HERE
Poker Kids – Lady Gaga Vs. MGMT
By: XAM
DLink: HERE
I Fucking Bleed Purple and Gold – MGMT Vs. Eminem Vs. Justice Vs. Daft Punk Vs. Missy Elliot
By: Super Smash Bros.
DLink: HERE
Still Bleeding – Jock James Vs. Ying Yang Twins Vs. Fergie Vs. Madonna Vs. Katy Perry Vs. Daft Punk
By: Super Smash Bros.
DLink: HERE
Send in requests/ promotions/ links, etc. to room.noise09@gmail.com
0
Sorry for not updating quite often this month. I've been really busy interning and working. And by the time I get home…I get really tired! Well it's my birthday today so i'll post some of my favourite songs at the moment and all of them should be good for parties!
Enjoy.
FYI, the bands that I placed a MySpace links are bands to definitely check out. I know they're gonna be big!
Shooting Star (Party Rock Remix) – David Rush (feat. LMFAO, Pitbull, Kevin Rudolf)
DLink: HERE
M.I.A. Artistes (Feat. Pitbull & Ying Yang Twins) – Santigold
DLink: HERE
Robo Tech – Hyper Crush
These guys are definitely my new favourite band, they'll be playing at the Toronto Virgin Festival in August! I hope I can go and see them live!
Website:MySpace.com/HyperCrush
DLink: HERE
Right Hand Hi – Kid Sister
This girl is gonna be big…love her single.
Website:MySpace.com/KidSister
DLink: HERE
Paranoid (LMFAO Remix) – Kanye West
DLink: HERE
Warp 1.9 Featuring Steve Aoki – The Bloody Beetroots
I fell in love with these guys as soon as I heard this song. Their album I Love the Bloody Beetroots is definitely worth checking out.
Website: MySpace.com/TheBloodyBeetroots
DLink: HERE
Shots (featuring Lil Jon) – LMFAO
DLink: HERE
I hope you guys are having a good summer! Send in requests at room.noise09@gmail.com