Posts tagged
VIKING
0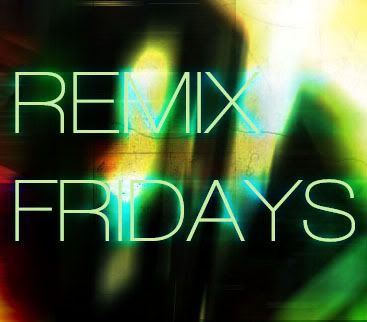 FEATURED DJ: VIKING
VIKING's Myspace
So I'm gonna be doing things a bit different in the next two weeks with Remix Friday's. I will be featuring DJs across the globe and their top four remixes that I personally really like. I usually try my best to feature as many DJs as I can in one post but I feel that I'm not doing that enough. Therefore every other week I'll be posting a featured DJ's remix.
This week we'll be starting off with VIKING. I love this guy so much. I first discovered him through this YouTube video here. It said VIKING REMIX so I decided to check him out and instantly I loved his other work. They usually send me some of his upcoming tracks to promote and they're all well done. My favourite one must be his new remix of Get U Home. The track is really well done and I cannot stop listening to it!
BIOGRAPHY:
VIKING (aka Philip J Ceconi II) is a key figure in the growing electronic music scene in his hometown of Richmond Virginia, where he has been polishing his DJ skills for a couple of years now. He made a name for himself on a national level with a bootleg remix of Kid Cudi's little-known track "Dat New New". The track took on a life of it's own, being featured in over fifty music blogs and countless youtube videos and has been played millions of times online.
Since then VIKING has completed remixes for (among others) The Sounds, Shwayze, Amanda Blank, Cazals and Terror Dactel and is currently working on remixes for The Asteroids Galaxy Tour, Dragonette and Lady Gaga. A rigid recording schedule has allowed for a handful of high profile shows at Music Festivals in Brooklyn and Canada, a string of dates supporting Swedish rock group "The Sounds" on the East coast leg of their US tour, and at New York's 'Girls and Boys' party (at Webster Hall), playing alongside artists such as Data, Sinden and Dave 1 from Chromeo, Jazzy Jeff and Wolfgang Gartner – where great reviews and invitations to return have proven his popularity with the hard-to-please New York hipster set.
Hopefully I'll get to see him live one day, that'll be pretty sick!
*ROOM-NOISE EXCLUSIVE*
Get U Home (VIKING Remix) – Shwayze
DLink: (MP3)
Dat New New (VIKING Remix) – Kid Cudi
(Hit #1 on the The Hype Machine's 'Most Popular' chart)
DLink: (MP3)
No One Sleeps When I'm Awake (VIKING Remix) – The Sounds
DLink: (MP3)
Shame On Me (VIKING Remix) – Amanda Blank
(Hit #1 on the The Hype Machine's 'Most Popular' chart)
DLink: (MP3)