Posts tagged
TV Shows
0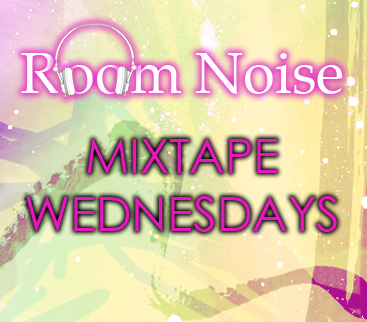 HOW TO MAKE IT IN AMERICA MIXTAPE PRESENTED BY:
Kid Cudi
DJ Green Lantern
Broke Mogul
For the past month I've been 100% dedicated to HBO's new series How to Make It in America. The show involves two friends living in New York City who try find success in the fashion industry by creating their own clothing line. The simple yet exciting show will just make you want more. I'm truly a big fan of this series, definitely check this show out on HBO on Sunday at 10 PM.
As for the mix tape itself, I stumbled across it while checking out HTMIIA's official website. I was so surprised that the mix tape had so many fantastic artists listed such as Phoenix, Florence the Machine, Dan Black and Chromeo. Although most of the tracks are already listed currently on Hype Machine, the simple mixes that Kid Cudi, DJ Green Lantern and Broke Mogul had put, made the mix tape even better. I won't be putting up the mix tape for you guys to listen because I believe it's definitely worth downloading right away. Therefore I'll only put the show's theme song by Aloe Blacc – "I Need a Dollar".
Audio clip: Adobe Flash Player (version 9 or above) is required to play this audio clip. Download the latest version here. You also need to have JavaScript enabled in your browser.
Kid Cudi, DJ Green Lantern & Broke Mogul Present HBO's "How To Make It In America" Mixtape Tracklist
1. Intro – Kid Cudi & DJ Green Lantern
2. Searchin' – Jadakiss feat. Sheek Louch
3. Symphonies (Remix) – Dan Black feat. Kid Cudi
4. Husslas State Of Mind – Nipsey Hussle feat. KC
5. I Need A Dollar – Aloe Blacc
6. Psychic City (Classixx Remix) – Yacht
7. Night By Night – Chromeo
8. Anyway – Duck Sauce
9. Playa (Capski Juke Remix) – Freddie Gibbs feat. California Pudd
10. Riot Song – Johnny Polygon
11. Hold On – Holy Ghost!
12. You've Got The Love (The XX Remix) – Florence & The Machine
13. Keep the Lights On – Wave Machines
14. Resurrection – Lupe Fiasco & Kenna
15. Tired of Being Broke – CyHi Da Prynce
16. Send A Kite – Styles P feat. Dwayne Collins
17. Rome (Neighbors Remix feat. Devendra Banhart and friends) – Phoenix
18. Cities in Dust – Junkie XL
DLink: (MP3)