Posts tagged
The Beastie Boys
0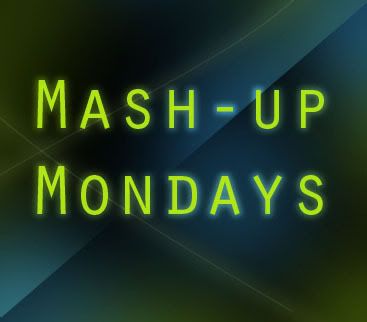 A special rock theme going on for today's post! Enjoy.
Voodoo Sabotage (The Kleptones Mash-Up) from DJ Tripp on Vimeo.
Voodoo Sabotage – Beastie Boys Vs. The Prodigy
By: The Kleptones
Audio clip: Adobe Flash Player (version 9 or above) is required to play this audio clip. Download the latest version here. You also need to have JavaScript enabled in your browser.

DLink: (MP3)
I Wanna Know Now – Bob Marley Vs. MGMT
By: Xaphoon Jones
Audio clip: Adobe Flash Player (version 9 or above) is required to play this audio clip. Download the latest version here. You also need to have JavaScript enabled in your browser.

DLink: (MP3)
Spaceman on Fire (Bang a Gong) – Kings of Leon Vs. T. Rex Vs. The Killers
By: Lasso The Moon
DLink: (MP3)
Do Your Thing To The Music – Basement Jaxx Vs. Sly & the Family Stone Vs. MGMT Vs. New Pornographers Vs. Sweet Vs. Led Zeppelin
By: Lenlow
Audio clip: Adobe Flash Player (version 9 or above) is required to play this audio clip. Download the latest version here. You also need to have JavaScript enabled in your browser.

DLink: (MP3)
Get these tracks before they get deleted!
1
Since I did a Best of 2009 Artists, might as well do a Mash-Up one right? Today I'll be posting "Best of" from Bootie Mash-Up and other blogs since I couldn't agree with them more. There are just way too many Mash-Ups for me to make a best of list.
This album of 22 Mash-Ups was compiled by DJs A Plus D who are also the CEO and creators of Bootie Night Club, the first night club in America that only plays Mash-Ups. Their night club has been extended across the world with eight different locations in three continents. So give this album a listen or just download the whole album below.
Download: Whole Album
1. A Plus D – Bootie Intro (MP3)
2. Mad Mix Mustang – I Got More Than A Feeling (Boston vs. Black Eyed Peas) – (MP3)
3. Titus Jones – Good Girls Burn Miami (Sean Kingston vs. Cobra Starship vs. Lady Gaga vs. Shakira vs. LMFAO) – (MP3)
4. Hathbanger – Party & Bullshit (In The USA) (Notorious B.I.G. vs. Miley Cyrus) – (MP3)
5. DJ Schmolli – Bulletproof Radar (La Roux vs. Britney Spears) – (MP3)
6. DJ Lobsterdust – NirGaga (Nirvana vs. Lady Gaga) – (MP3)
7. A Plus D – Don't You Want My Bad Romance (Lady Gaga vs. Human League) – (MP3)
8. CjR – Call Me Uprising (Blondie vs. Muse) – (MP3)
9. A Plus D – Stardust Kids (David Bowie vs. MGMT) – (MP3)
10. Rhythm Scholar – Any Way You Want It (Syntax Error Remix) (Journey vs. Rhythm Scholar) – (MP3)
11. LeeDM101 – Womanizer On Fire (Kings Of Leon vs. Britney Spears vs. Jason Nevins) – (MP3)
12. Dan Mei & Marc Johnce – My Life On The Crazy Train Sucks (So What?)(Kelly Clarkson vs. Ozzy Osbourne vs. Pink vs. Daft Punk) – (MP3)
13. Titus Jones – A Circus of Heartbreakin' Divas (Pat Benatar vs. Beyoncé vs. 3Oh!3 vs. Britney Spears vs. Christina Aguilera vs. M.I.A.) – (MP3)
14. The Kleptones – Voodoo Sabotage (Beastie Boys vs. The Prodigy vs. Pendulum) – (MP3)
15. DJ Y Alias JY – Shut Up And Take Me Out (The Ting Tings vs. Franz Ferdinand vs. Aretha Franklin vs. M/A/R/R/S) – (MP3)
16. Party Ben – Single Ladies (In Mayberry) (Beyoncé vs. The Andy Griffith Show) – (MP3)
17. Glee Cast – It's My Life Confessions, Pt. II (A+D Bootie Edit) (Bon Jovi vs. Usher cover) – (MP3)
18. Dunproofin' – Groove Is In The Girls (Deee-Lite vs. The Prodigy) – (MP3)
19. A Plus D – Krazy Day N Nite (Pitbull vs. Lil Jon vs. Kid Cudi vs. Crookers) – (MP3)
20. DJ Tripp – Just Stop Believin' (Lady Gaga vs. Journey) – (MP3)
21. Mighty Mike – Use The Same Old Song (The Four Tops vs. Kings Of Leon) – (MP3)
22. Dan Mei & Marc Johnce – Chasing Cars That Way (Backstreet Boys vs. Snow Patrol) – (MP3)
0
Monday, May 4th, 2009 – Kool Haus, Toronto, Canada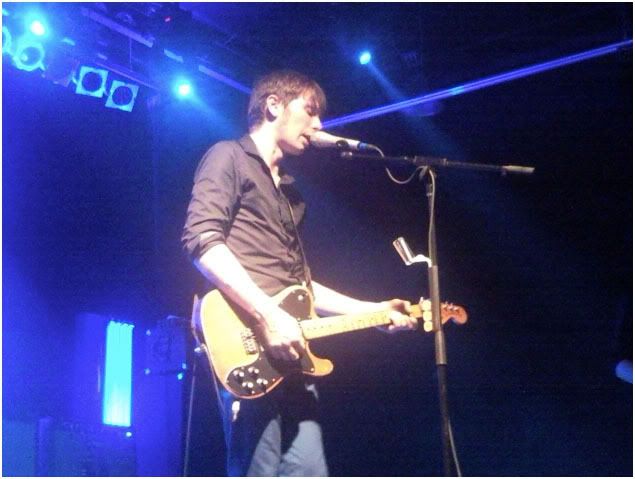 The only Canadian stop that Franz Ferdinand made, so I had to go.
First of all I must say that the show has definitely made my Top 3 best concerts of all time. They were energetic throughout the one and a half hour show, the set was amazing and the band could never be nicer. The opening band was Born Ruffians check out their Myspace HERE. The Canadian based band played a 45 minute set which included their single Barnacle Goose that featured Franz's drummer Paul Thomson on drums. I also managed to get the set list from the band when they finished.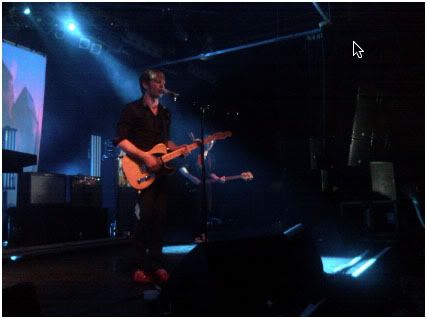 FF opened the show with "No You Girls", you might of heard the single from the latest iPod Commercial for Apple. They played a variety of songs from all three albums, the crowd went the craziest when they played songs from their third album Tonight. All four band mates continuously encouraged the crowd to sing with them, even though Nicholas McCarthy injured his leg in a guitar accident. He still played his best throughout the show, I would know since I was standing right in front of him! Franz Ferdinand ended the show with "This Fire", another personal favourite, this was when the crowd went wild. Overall the show was worth the $35 and the four hour line up. Next time when Franz Ferdinand comes to your hometown, go to their show. It will not be a let down.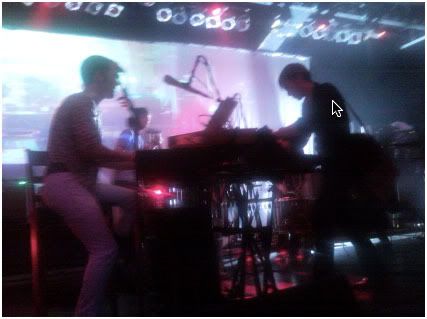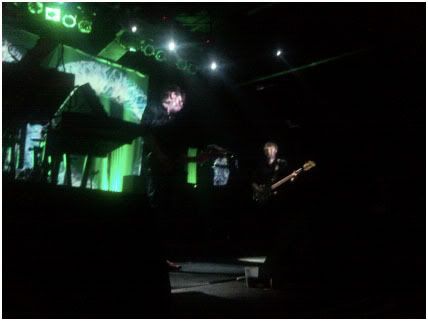 Sorry for the crappy qualities, I took them with my cell phone.
REMIX:
"No You Girls Remix" by Raffertie
Check out his MySpace HERE
DOWNLOAD LINK: HERE
MASH-UPS:
Triple Take [Triple Threat and Take Me Out] - Franz Ferdinand vs. The Beastie Boys
DOWNLOAD LINK: HERE
Shut Up and Take Me Out – Franz Ferdinand vs. The Ting Tings vs. Aretha Franklin vs. Marrs
DOWNLOAD LINK: HERE
Do You Wanna Cuz It's Tricky My Sharona – Franz Ferdinand vs. Run DMC vs. The Knack
DOWNLOAD LINK: HERE
More mash-ups soon to come.