Posts tagged
The All-American Rejects
1

I hate Mondays, but you gotta admit you will never get sick of Mash-Ups. Here some tracks that I've been sent and cannot get enough of.
Norwegian Recycling – Lights
Kanye West feat. Rihanna – All Of The Lights
Baby Bash feat. T-Pain – Cyclone
Blink 182 – All The Small Things
Britney Spears – Hold It Against Me
Foo Fighters – Learn To Fly
Chris Brown – Yeah 3x
Lady Gaga – Paparazzi
Modjo – Lady
Muse – Starlight
Pendulum – The Island
Rihanna feat. Slash – Rockstar
The Killers – Mr. Brightside
Audio clip: Adobe Flash Player (version 9 or above) is required to play this audio clip. Download the latest version here. You also need to have JavaScript enabled in your browser.
Marc Johnce – The Power Of Rolling Along (Till The World Ends)
The Pet Shop Boys – Did You See Me Coming
Britney Spears – Till The World Ends
Adele – Rolling In The Deep
Huey Lewis & The News – The Power Of Love
The All-American Rejects – Move Along
The Bloodhound Gang – Bad Touch
Rihanna ft. David Guetta – Who's That Chick
Audio clip: Adobe Flash Player (version 9 or above) is required to play this audio clip. Download the latest version here. You also need to have JavaScript enabled in your browser.
Marc Johnce – I Want All Girls (Who Run The World)
Christina Aguilera – You Lost Me (Hex Hector Mac Quayle Remix)
Kat Graham – I Want It All
Beyoncé – Girls (Who Run The World)
Madonna – Get Together
Katy Perry – Pearl
Dev ft. The Cataracs – Bass Down Low
Audio clip: Adobe Flash Player (version 9 or above) is required to play this audio clip. Download the latest version here. You also need to have JavaScript enabled in your browser.
M.I.A. vs. Far East Movement vs. Martin Solveig – Hello Paper G6
Audio clip: Adobe Flash Player (version 9 or above) is required to play this audio clip. Download the latest version here. You also need to have JavaScript enabled in your browser.
Titus Jones – Hold Your Sexy Arms Against Me (Britney Spears vs. Cutting Crew vs. Pink vs. David Guetta feat. Akon vs. Taylor Swift)
Audio clip: Adobe Flash Player (version 9 or above) is required to play this audio clip. Download the latest version here. You also need to have JavaScript enabled in your browser.
0
Theme: Steve Aoki & DIM MAK Records
WEBSITE:MYSPACE/STEVE AOKI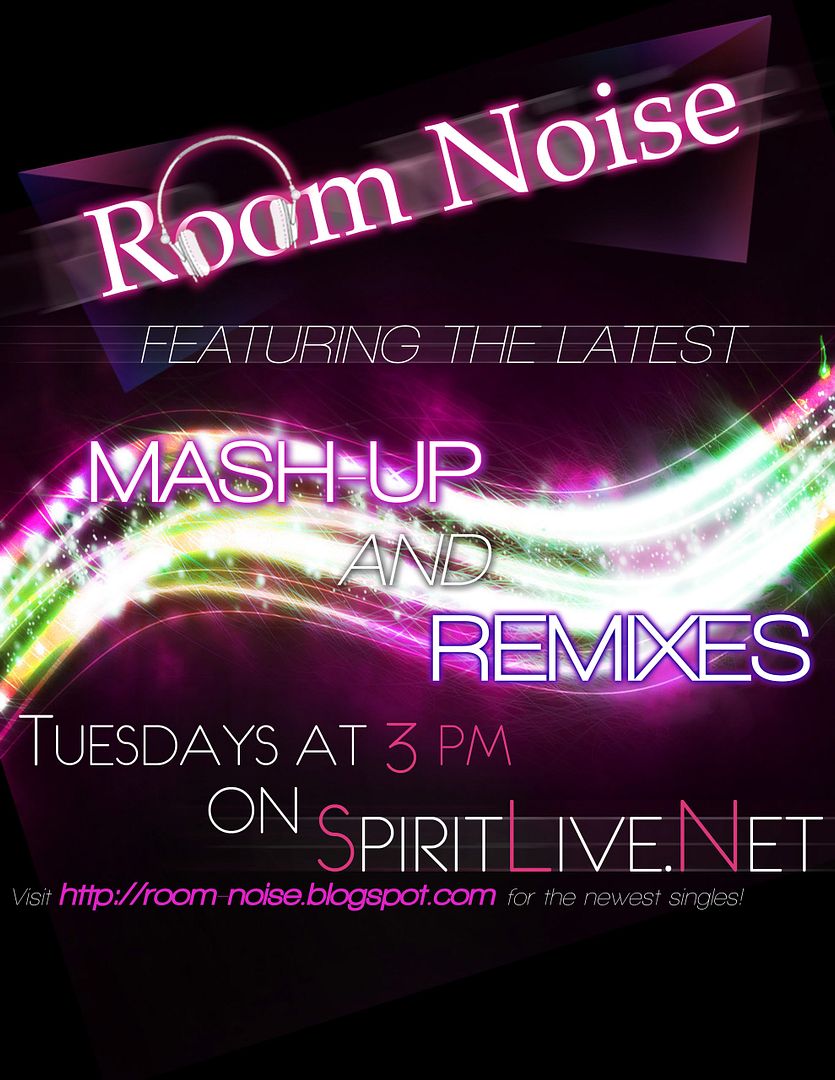 Come back next Tuesday on SPIRITLIVE.NET at 3 PM.
Cornelius (Radio Oi!) – The Bloody Beetroots (MP3)
Warp 1.9 – The Bloody Beetroots Featuring Steve Aoki (MP3)
Lil Wayne (feat. Static Major) vs. The Bloody Beetroots – We Are From Venice (Lil Weezy Ana) – The Hood Internet (MP3)
Control (Steve Aoki Remix) – Metro Station (MP3)
We Are Rockstars (Feat. Spank Rock & Amanda Blank, with Does It Offend You, Yeah?) – Steve Aoki (MP3)
Shake and Pop (Feat. Kid Sister with Green Velvet) – Steve Aoki (MP3)
D.A.N.C.E. (MSTRKRFT Remix, with Justice) – Steve Aoki (MP3)
The Wind Blows (Steve Aoki Hurricane Remix) – The All-American Rejects (MP3)
Miscommunication (The Bloody Beetroots Remix) – Timbaland Featuring Keri Hilson (MP3)
Throw It On Me (The Bloody Beetroots Remix) – Timbaland Featuring The Hives (MP3)
0
THE ALL-AMERICAN REJECTS:
PREMIERE VIDEO OF I WANNA:

KANYE WEST with Rihanna
Paranoid

The Pussycat Dolls
Hush Hush

Download the ORIGINAL song HERE
Flo Rida Featuring Wynter
Sugar

Send requests at room.noise09@gmail.com