Posts tagged
Swedish House Mafia
0
I haven't done a Mash-Up Monday post in a while, and my apologies for that. This blog basically started because of my love for mash-ups and I know a lot of people are getting into this genre because of great mixes from DJ Earworm, Girl Talk, Super Mash Bros, Madeon. And this year Mash-Up Germany finally got the acknowledgement he deserved with his Top of the Pops 2011 mash-up. I've been a huge fan of all these producers from the beginning, and it's great to see when other people discover them.
Audio clip: Adobe Flash Player (version 9 or above) is required to play this audio clip. Download the latest version here. You also need to have JavaScript enabled in your browser.

Divide & Kreate – Save The Streets (U2 vs. Swedish House Mafia)
Audio clip: Adobe Flash Player (version 9 or above) is required to play this audio clip. Download the latest version here. You also need to have JavaScript enabled in your browser.

DJs From Mars – Where Dem Levels At (Avicii vs. David Guetta vs. DJs From Mars)
Audio clip: Adobe Flash Player (version 9 or above) is required to play this audio clip. Download the latest version here. You also need to have JavaScript enabled in your browser.

Mashup-Germany – Who Knew Someone Like You… (Adele vs. Pink vs. 4 Non Blondes vs. Ben E. King vs. Snow Patrol vs. Lady Gaga vs. Whitney Houston)
– Constance
0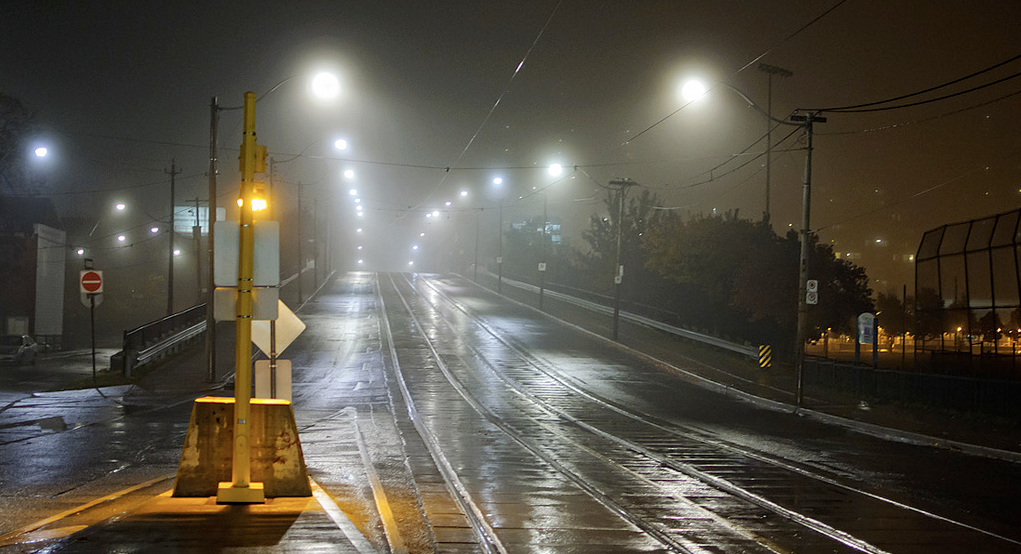 This week is going to be insane! Lots of artists are beginning to stop by Toronto for their North American tour, and luckily I'll be seeing four different bands this week. Therefore, I thought it would be right to make a playlist of the bands I'm checking out this week. Summer is almost here, so be on the lookout for concert tours, more and more dates will be announced. Check out my personal Twitter for the latest music and entertainment news.
Childish Gambino – Break (AOTL)
Audio clip: Adobe Flash Player (version 9 or above) is required to play this audio clip. Download the latest version here. You also need to have JavaScript enabled in your browser.
Childish Gambino – The Longest Text Message
Audio clip: Adobe Flash Player (version 9 or above) is required to play this audio clip. Download the latest version here. You also need to have JavaScript enabled in your browser.
Nicki Minaj vs. Sleigh Bells vs. Swedish House Mafia – One Kid (Diplo Remix)
Audio clip: Adobe Flash Player (version 9 or above) is required to play this audio clip. Download the latest version here. You also need to have JavaScript enabled in your browser.
Audio clip: Adobe Flash Player (version 9 or above) is required to play this audio clip. Download the latest version here. You also need to have JavaScript enabled in your browser.
Death Cab For Cutie – Some Boys
Audio clip: Adobe Flash Player (version 9 or above) is required to play this audio clip. Download the latest version here. You also need to have JavaScript enabled in your browser.
– Constance
1
I'm all about supporting local DJ's in Toronto, so when I saw and heard this mixtape I had to share it with the readers of Room-Noise. Check out Düzi's latest mixtape featuring genres of Progressive/House/Vocal/Electro. For more mixtapes by him, check out his MySpace page linked at the bottom.
Tracklist:
– Gravitonas – Religious (Dada Life Remix)
– Duck Sauce – Barbra Streisand (Afrojack Meaty Mix)
– Martin Solveig and Dragonette – Hello (Bassjackers Remix)
– Roger Sanchez – Another Chance (Leonardus Remix)
– Angger Dimas – Are You Ready (Original Mix)
– Neon Stereo – I See You Baby feat. Kween G (Vandalism V8 Club Mix)
– Carlos Barbosa & Artistic Raw – As We Drop (Original Mix)
– Alex Gaudino – I'm In Love (I Wanna Do It) (Robbie Rivera Remix)
– Axwell – Nothing But Love (Remode Mix)
– Kaskade & Seamus Haji Feat. Haley – So Far Away (Original Mix)
– Sandro Silva – Yearbook (Original Mix)
– Pryda – M.S.B.O.Y. (Original Mix)
– Boys Noize – Yeah
– Wolfgang Gartner – Illmerica (Extended Mix)
– Swedish House Mafia – One (Congorock Remix)
– Tiesto feat. Diplo – C'Mon (Original Mix)
– Young Rebels & Francesco Diaz – Damascus (Dada Life Remix)
– Kaskade feat. Dragonette- Fire In Your New Shoes (Sultan and Ned Shepard Electric Daisy Remix)
– Robbie Rivera – We Live For The Music (Funkerman Remix)
– Mobin Master feat. Stephen Pickup – Feel The Rush (Miami Husslers Remix)
– Kaskade feat. Haley – Dynasty (Dada Life Remix)
– Afrojack ft Eva Simons – Take Over Control (Vocal Extended Mix)
– Afrojack & Gregor Salto Feat. Jimbolee – I'll Be There (Main Mix)
Download: RELEASE MixTape – Düzi
– Constance Chan