Posts tagged
Steve Angello
1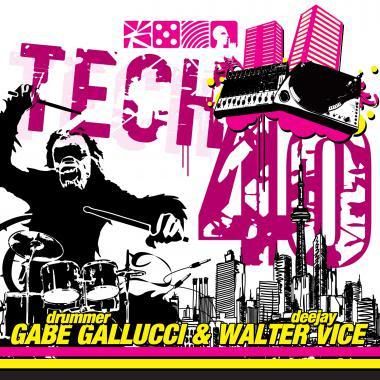 DRUMMER GABE GALLUCCI AND DJ WALTER VICE PRESENT – "TECH 40" by waltervice
When it comes down to supporting music, I'm all about the local talents. So when Gabe Gallucci sent me his latest mixtape – I had to put it up. For those who haven't heard about Gabe, he is known for his live drumming sessions while playing along side to DJ at night clubs and events. The latest mixtape that he just released with DJ Walter Vice is 70 minute mix that combines the musical stylings of Top 40 and Tech House with compliment's of the drums.
TECH 40 Tracklisting:
1) Martin Solveig ft Dragonette vs Kesha – Hello vs We R Who We R
(Michael Woods Remix)(Walter Vice Edit)
2) Shanell ft David Guetta Lil Wayne & Ne-Yo – Other Side
3) Afrojack vs Steve Angello & Laidback Luke vs The Cataracs ft Dev –
Pacha On Acid vs Bass Down Low vs Be (Walter Vice Mashup)
4) Temper Trap vs Rihanna – Sweet Disposition vs Only Girl (Jay Amato Mashup)
5) Afrojack ft Eva Simons vs Young Money ft Gucci Mane vs Katy Perry –
Take Over Control vs Steady Mobbin vs Firework (G2V3 Mashup)
6) Thomas Gold vs Netzwerk – Agora vs Memories (Alexandra Damiani Bootleg)
7) Enrique Iglesias ft Pitbull vs Offer Nissim ft Maya – I Like It vs
Perfect Love (Avicii Remix)(Walter Vice Short Edit) Remaniax vs Usher ft Pitbull – Festival Of Love vs DJ Got Us Fallin
In Love (Brian Morse Bootleg)
9) Far East Movement – Like A G6 (M4ny M0re Rmx)
10) DBN vs Butch vs Stromae – Buckshee vs No Worries vs Alors on Danse
(Dani Veiga Mashup)(G2V3 Short Edit)
11) NDSA vs Black Eyed Peas – Sneaky Bastard vs The Time (Save The
Robot Remix) (G2V3 Mashup)
12) Alex Kenji & Federico Scavo vs Kelis – Gimme Five vs Milkshake
(Marc Galindo Mashup)
13) Richard Grey ft Robin S – Bang (Sebjak Mix)(G2V3 Minute Out Edit)
14) Planet Funk vs David Tort & Norman Doray – Chasing Arena (Eddie
Thoneick Bootleg)
15) M1 & Mattero Dimarr vs Justin Bieber ft Usher – Never Faraway vs
Somebody To Love (DJ Nino B Mashup)
16) Tim Berg vs Kings of Leon – Bromance vs Sex Is On Fire (Criss Murc Mashup)
Download: TECH 40 – Gabe Gallucci & DJ Walter Vice
OFFICIAL: TWITTER | FACEBOOK | WEBSITE
– Constance
0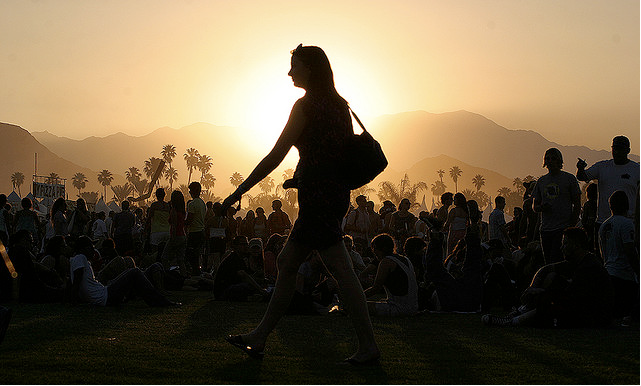 It's official, as of 1:00 AM today, Coachella officially released the 2011 lineup. And I must say, I couldn't sleep last night from all the excitement. The Sunday lineup just makes it so worth to travel all the way from Toronto, Canada to Indio, California for this three day event. So to celebrate this year's Coachella, I made a mix-tape of my personal favourites. All of these artists will be performing this year, see you all in April!
Let's Make Love and Listen to Death From Above – CSS
Audio clip: Adobe Flash Player (version 9 or above) is required to play this audio clip. Download the latest version here. You also need to have JavaScript enabled in your browser.
Dead Womb – Death From Above 1979
Audio clip: Adobe Flash Player (version 9 or above) is required to play this audio clip. Download the latest version here. You also need to have JavaScript enabled in your browser.
Starry Eyed (Penguin Prison Remix feat. Theophilus London) – Ellie Goulding
Audio clip: Adobe Flash Player (version 9 or above) is required to play this audio clip. Download the latest version here. You also need to have JavaScript enabled in your browser.
Harmageddon (Felix Cartel Remix) – Green Velvet
Audio clip: Adobe Flash Player (version 9 or above) is required to play this audio clip. Download the latest version here. You also need to have JavaScript enabled in your browser.
Audio clip: Adobe Flash Player (version 9 or above) is required to play this audio clip. Download the latest version here. You also need to have JavaScript enabled in your browser.
Love Get Out of My Way (DESIGNER DRUGS Remix) – Monarchy
Audio clip: Adobe Flash Player (version 9 or above) is required to play this audio clip. Download the latest version here. You also need to have JavaScript enabled in your browser.
Dancing On My Own (Fred Falke Remix) – Robyn
Audio clip: Adobe Flash Player (version 9 or above) is required to play this audio clip. Download the latest version here. You also need to have JavaScript enabled in your browser.
Rock 'N' Roll (Will Take You To The Mountain) – Skrillex
Audio clip: Adobe Flash Player (version 9 or above) is required to play this audio clip. Download the latest version here. You also need to have JavaScript enabled in your browser.
Audio clip: Adobe Flash Player (version 9 or above) is required to play this audio clip. Download the latest version here. You also need to have JavaScript enabled in your browser.
You Only Live Once – The Strokes
Audio clip: Adobe Flash Player (version 9 or above) is required to play this audio clip. Download the latest version here. You also need to have JavaScript enabled in your browser.
– Constance