Posts tagged
Snow Patrol
0
I haven't done a Mash-Up Monday post in a while, and my apologies for that. This blog basically started because of my love for mash-ups and I know a lot of people are getting into this genre because of great mixes from DJ Earworm, Girl Talk, Super Mash Bros, Madeon. And this year Mash-Up Germany finally got the acknowledgement he deserved with his Top of the Pops 2011 mash-up. I've been a huge fan of all these producers from the beginning, and it's great to see when other people discover them.
Audio clip: Adobe Flash Player (version 9 or above) is required to play this audio clip. Download the latest version here. You also need to have JavaScript enabled in your browser.

Divide & Kreate – Save The Streets (U2 vs. Swedish House Mafia)
Audio clip: Adobe Flash Player (version 9 or above) is required to play this audio clip. Download the latest version here. You also need to have JavaScript enabled in your browser.

DJs From Mars – Where Dem Levels At (Avicii vs. David Guetta vs. DJs From Mars)
Audio clip: Adobe Flash Player (version 9 or above) is required to play this audio clip. Download the latest version here. You also need to have JavaScript enabled in your browser.

Mashup-Germany – Who Knew Someone Like You… (Adele vs. Pink vs. 4 Non Blondes vs. Ben E. King vs. Snow Patrol vs. Lady Gaga vs. Whitney Houston)
- Constance
0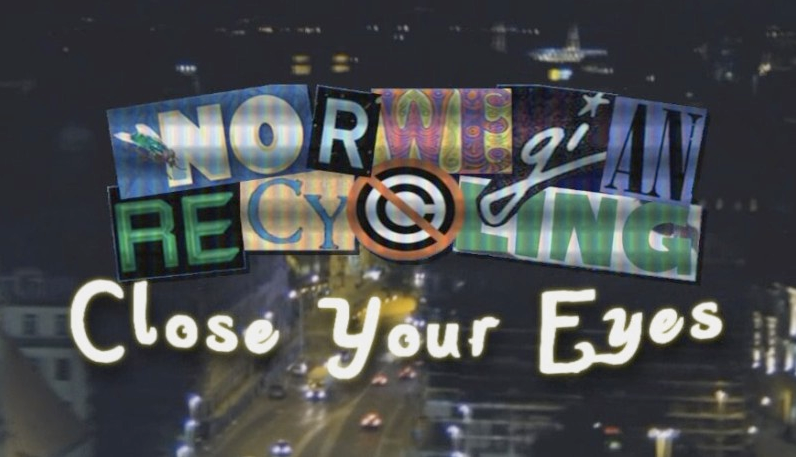 It's been a good month for mash-ups, I recently received a new mix by Norwegian Recycling called Open Your Eyes. I suggest checking out his official website for more of his original mash-ups.
Open Your Eyes features tracks from:
1. Katy Perry – Firework
2. Flo Rida feat. Akon – Who Dat Girl
3. Black Eyed Peas – The Time
4. Snow Patrol – Open Your Eyes
5. Snow Patrol – Chasing Cars
6. Mike Posner – Please Don't Go
7. Jason Derulo – Whatcha Say
8. Usher feat. Will I Am – OMG
9. Timbaland feat. Keri Hilson & D.O.E. – The Way I Are
10. Jay Sean – Do You Remember
11. David Guetta feat. Kid Cudi – Memories
OFFICIAL WEBSITE | FACEBOOK | TWITTER
- Constance
1
Since I did a Best of 2009 Artists, might as well do a Mash-Up one right? Today I'll be posting "Best of" from Bootie Mash-Up and other blogs since I couldn't agree with them more. There are just way too many Mash-Ups for me to make a best of list.
This album of 22 Mash-Ups was compiled by DJs A Plus D who are also the CEO and creators of Bootie Night Club, the first night club in America that only plays Mash-Ups. Their night club has been extended across the world with eight different locations in three continents. So give this album a listen or just download the whole album below.
Download: Whole Album
1. A Plus D – Bootie Intro (MP3)
2. Mad Mix Mustang – I Got More Than A Feeling (Boston vs. Black Eyed Peas) – (MP3)
3. Titus Jones – Good Girls Burn Miami (Sean Kingston vs. Cobra Starship vs. Lady Gaga vs. Shakira vs. LMFAO) – (MP3)
4. Hathbanger – Party & Bullshit (In The USA) (Notorious B.I.G. vs. Miley Cyrus) – (MP3)
5. DJ Schmolli – Bulletproof Radar (La Roux vs. Britney Spears) – (MP3)
6. DJ Lobsterdust – NirGaga (Nirvana vs. Lady Gaga) – (MP3)
7. A Plus D – Don't You Want My Bad Romance (Lady Gaga vs. Human League) – (MP3)
8. CjR – Call Me Uprising (Blondie vs. Muse) – (MP3)
9. A Plus D – Stardust Kids (David Bowie vs. MGMT) – (MP3)
10. Rhythm Scholar – Any Way You Want It (Syntax Error Remix) (Journey vs. Rhythm Scholar) – (MP3)
11. LeeDM101 – Womanizer On Fire (Kings Of Leon vs. Britney Spears vs. Jason Nevins) – (MP3)
12. Dan Mei & Marc Johnce – My Life On The Crazy Train Sucks (So What?)(Kelly Clarkson vs. Ozzy Osbourne vs. Pink vs. Daft Punk) – (MP3)
13. Titus Jones – A Circus of Heartbreakin' Divas (Pat Benatar vs. Beyoncé vs. 3Oh!3 vs. Britney Spears vs. Christina Aguilera vs. M.I.A.) – (MP3)
14. The Kleptones – Voodoo Sabotage (Beastie Boys vs. The Prodigy vs. Pendulum) – (MP3)
15. DJ Y Alias JY – Shut Up And Take Me Out (The Ting Tings vs. Franz Ferdinand vs. Aretha Franklin vs. M/A/R/R/S) – (MP3)
16. Party Ben – Single Ladies (In Mayberry) (Beyoncé vs. The Andy Griffith Show) – (MP3)
17. Glee Cast – It's My Life Confessions, Pt. II (A+D Bootie Edit) (Bon Jovi vs. Usher cover) – (MP3)
18. Dunproofin' – Groove Is In The Girls (Deee-Lite vs. The Prodigy) – (MP3)
19. A Plus D – Krazy Day N Nite (Pitbull vs. Lil Jon vs. Kid Cudi vs. Crookers) – (MP3)
20. DJ Tripp – Just Stop Believin' (Lady Gaga vs. Journey) – (MP3)
21. Mighty Mike – Use The Same Old Song (The Four Tops vs. Kings Of Leon) – (MP3)
22. Dan Mei & Marc Johnce – Chasing Cars That Way (Backstreet Boys vs. Snow Patrol) – (MP3)