Posts tagged
Ryson Remix
0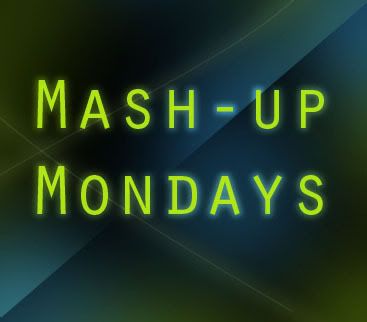 The first Mash-Up Monday of 2010! I hope you all have a great year to come. Cheers to another decade of new music.
DJ Earworm was the first DJ that I introduced on Room-Noise and it was because of his mash-ups that inspired me to find out more about other DJs that does similar work like he does. Once again DJ Earworm has come up with his famous mash-up of "United States of Pop" a combination of Top 25 Billboard songs in the year 2009 into one song. When I first watched his video it was at 700,000 but I'm sure it's reached almost 3 Million by now.
United States of Pop 2009 – Top 25 Billboard Hits of 2009
By: DJ Earworm
DLink: (MP3)
Download the Video: iPod/iPhone
Lyrics: HERE
The One Revolution – Cobra Starship Vs. Timbaland Vs. Jay Sean featuring Lil Wayne Vs. Black Eyed Peas Vs. Britney Spears Vs. Lady GaGa Vs. Eric Prydz Vs. Katy Perry Vs. Flo Rida Vs. Miley Cyrus
By: Ryson Remix
DLink: (MP3)
Renegades of Love – Rage Against the Machine Vs. Depeche Mode
Audio clip: Adobe Flash Player (version 9 or above) is required to play this audio clip. Download the latest version here. You also need to have JavaScript enabled in your browser.
Smells Like Thriller – Nirvana Vs. Digitalism Vs. Michael Jackson
Audio clip: Adobe Flash Player (version 9 or above) is required to play this audio clip. Download the latest version here. You also need to have JavaScript enabled in your browser.
1000 Times Right Round – Flo Rida Vs. MSTRKRFT
Audio clip: Adobe Flash Player (version 9 or above) is required to play this audio clip. Download the latest version here. You also need to have JavaScript enabled in your browser.

By: The Hood Internet
DLink: (MP3)
Download them before the links break!