Posts tagged
Nero
0
First of all, I know I'm a horrible blogger for barely posting anything in the past month. But what can I say? I was super busy from hearing all these crazy festivals hitting Toronto this summer! I hope my readers will be stopping by to this beautiful (and crazy) city to check out the numerous concerts that are brought to you by fellow music promoters.
Within just one month, four major new festivals were announced through social networks with some of the biggest international DJ's and Producers headlining it. Toronto is used to having to accommodate weekly EDM events throughout the city, but having a two day, 12 hour festival featuring various genres of the EDM community? Never. That's why I'm more excited than ever to be living in Toronto this summer to experience all four hometown shows, I hope all of you have the same opportunity as well.
To celebrate these announcements and welcoming, as well as promoting international to local DJ's, I have compiled a list of mix tapes of DJ's that will be hitting Toronto this summer. Because believe it or not, this summer will be all about the EDM Festivals.
Which one are you most excited for? Tweet at us through @_RoomNoise or Like us on Facebook.
Kaskade Live At Coachella 2012 by Kaskade
Alesso – Essential Mix – 24.03.2012 by edmtunesTV
Chuckie – Essential Mix 27-01-2012 by edmtunesTV
Sirius XM Blow Your Head 11 by diplo
Eight And A Half – Scissors (TOKiMONSTA Remix) by TOKiMONSTA
Identity Festival Lovers Mix by Arty
Alexandra Palace, 26th November 2011 (Full Set) by Eric Prydz
Knife Party UKF – Liveset by Knife Party
Essential Mix BBC Radio 1 (28-04-2012) by Nicky Romero
Enjoy these mix tapes, it will keep you hyped until you see these guys live!
Constance Chan
1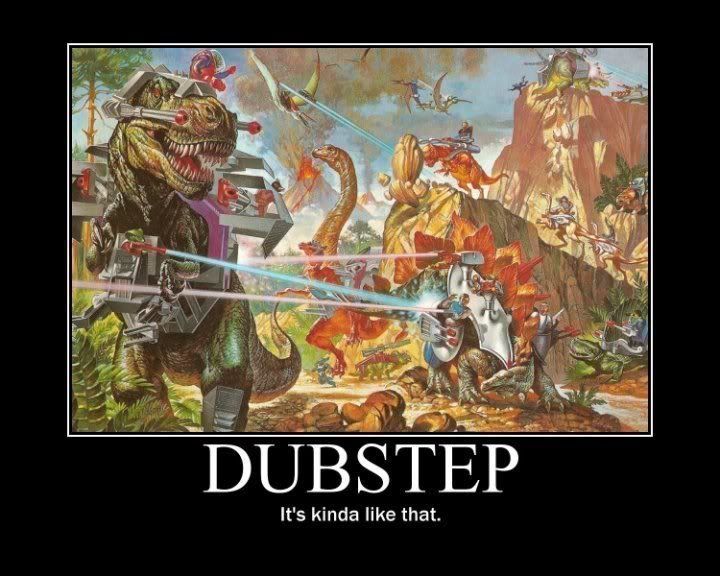 "Britney-Step" I couldn't stop laughing when I read that tweet by Felix Cartel after the release of Britney's new single. Since everyone knows about this damn genre, might as well post some good Dubstep music that is out there right now. Enjoy and I highly suggest checking out these DJ and producer's MySpace page. You'll find even better music on there.
Hey Sexy Lady (Skrillex Remix) – i Square
Audio clip: Adobe Flash Player (version 9 or above) is required to play this audio clip. Download the latest version here. You also need to have JavaScript enabled in your browser.
Everyone You Know (Kids On Drugs Remix) – Electric Valentine
Audio clip: Adobe Flash Player (version 9 or above) is required to play this audio clip. Download the latest version here. You also need to have JavaScript enabled in your browser.
Dressed To Digress (Nero Remix) – Boy Crisis
Audio clip: Adobe Flash Player (version 9 or above) is required to play this audio clip. Download the latest version here. You also need to have JavaScript enabled in your browser.
Shot Yourself In The Foot Again – Skream and Example
Audio clip: Adobe Flash Player (version 9 or above) is required to play this audio clip. Download the latest version here. You also need to have JavaScript enabled in your browser.
- Constance
0

Season three of Room-Noise on SPIRITLive.Net is back TODAY!
Every Wednesday from 4:00 PM to 5:00 PM.
Message me if you want to be a guest on the show!
Feel free to skype/gmail chat with me live – http://facebook.com/constancechan
INSTRUCTIONS TO LISTEN LIVE:
- Go to http://spiritlive.net
- Then go to the Top RIGHT hand corner and click TUNE INTO SPIRIT
- And it will take you to my live show!
Each week I will try to focus on one or two DJs and their featured remixes and mash-ups.
Today's theme will be Dubstep.
PLAYLIST:
WARP (feat. Steve Aoki) (Dirtyphonics Dubstep Remix) – The Bloody Beetroots
Gold Dust (Flux Pavilion Remix) – DJ Fresh
Volcano (Zeds Dead Remix) – Dragonette
In For The Kill (Skrillex Remix) – La Roux
The Recluse (Nero Remix) – Plan B
- Constance Chan