Posts tagged
Marina and the Diamonds
1
2010; what a fucking year for new music. It's not so much that music has changed in a sense of style and the people, it's the fact that the music scene has slowly made a transition into something different and bringing the old and mixing it with the new. I find myself listening to various genres that sound similar in some ways with artists that blend genres together to make something new. And that is what I loved most about this year in music.
Throughout this week, writers of Room-Noise will post their favourite albums of 2010. I say thanks to all the visitors who supported Room-Noise by spreading the word about our site, I appreciate everyone who emails me their work and the people they promote. 2010 was an insane year for me, I thank all the people of Toronto who showed me a new light of the entire music scene in this city. Have a great New Year!
10. Drake – Thank Me Later

Gotta have some Canadian musician on this list…but I have to admit, Drake did surprise me with his lyrics. Read them.
9. MGMT – Congratulations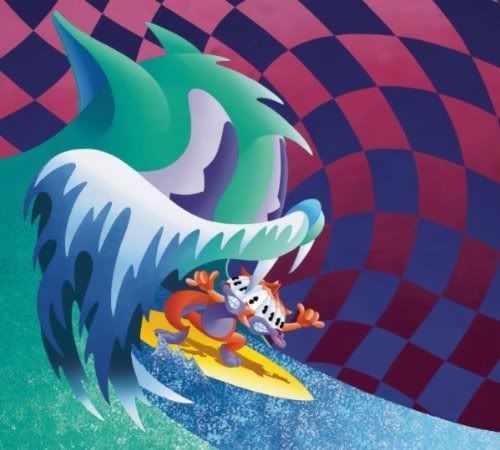 I was pretty disappointed by this album to be honest, but nonetheless their originality still remained the same.
8. Marina and the Diamonds – The Family Jewels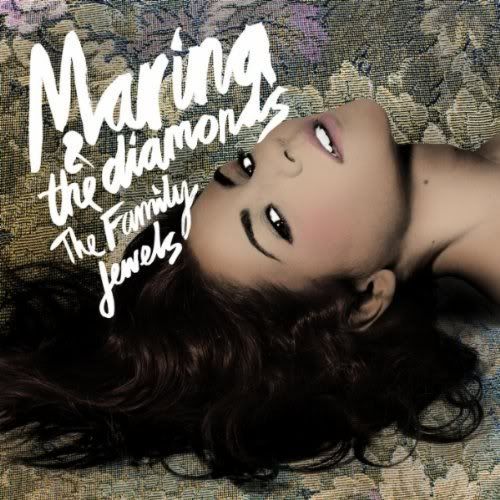 If you like Florence and the Machine, watch out for Marina and the Diamonds…I'm 100% sure they will be blown out by MTV or any sort mainstream television network in 2011.
7. Girl Talk – All Day

Do I also need to mention that the release of this album almost "broke" the internet?
6. Kanye West – My Beautiful Dark Twisted Fantasy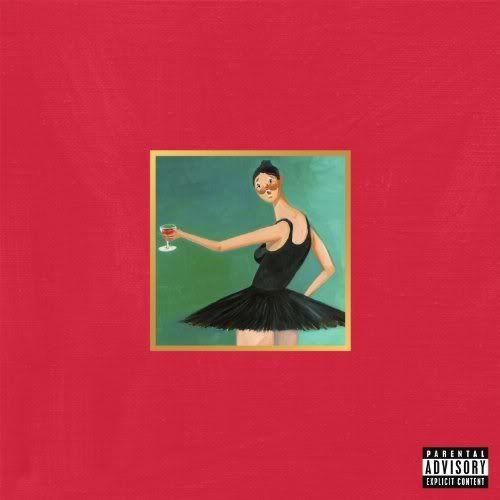 I'm pretty sure majority of the bloggers out there have Kanye's new album on their 2010 list. His personality is a shame, but his skills in creating and producing melodic tunes and harmony is never a disappointment but an improvement. My Beautiful Twisted Dark Fantasy, not only surprised me by his well known collaborations but also branching away from his other artists cliche tunes. What I noticed a lot in this album was using a lot more orchestral instruments, and as some of you might have seen from other reviews, he sampled classical musicians? Overall, I wasn't disappointed but impressed by how Kanye continuously grows as a musician. But sadly, his personality and attitude doesn't.
5. Janelle Monae – The ArchAndroid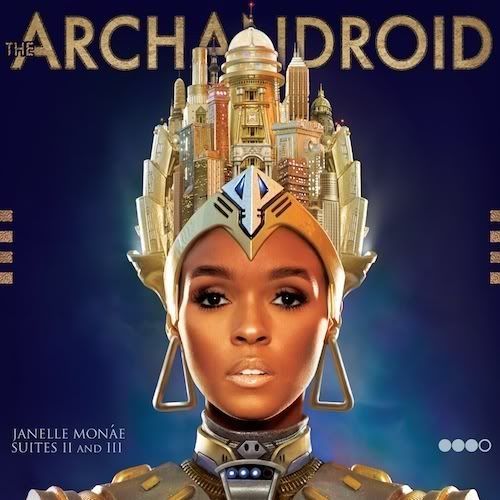 More and more people need to know about Janelle Monae, her voice is magnificently BEAUTIFUL. Janelle went to an Arts and Drama Academy and was originally going to pursue a career in Broadway…and I'm glad she didn't. She was nominated for a Grammy in 2009 and also this coming year for Best Contemporary R&B. I hope she wins because Janelle Monae is the perfect example of what classy R&B music should be today.
LISTEN TO: Locked INSIDE, FASTER, COLDWAR
4. Mike Posner – 31 Minutes to Takeoff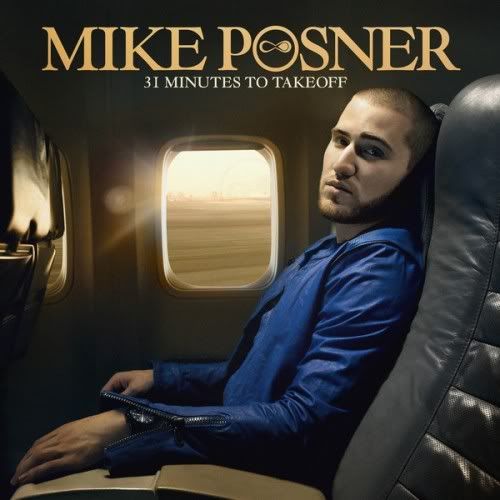 I quickly fell in love with Mike Posner this year. Similar to the reason why I love Janelle Monae, Mike Posner also has a unique voice. I had the chance to see him live in October at Mod Club and I was very surprised with his live performance and vocals. Besides the yelling fan girls in the crowd, Posner continuously thanked his fans and the people who came to the show. Musicians usually do that at every show they perform at, but I could tell that he really meant it since he kept on saying it after every song. Throughout 2009 and 2010, Mike Posner was living a double life by being a full-time musician and recording his album 31 Minutes to Takeoff, but he was also a full-time student at Duke University – he graduated this year. Although I didn't like every song on the album, majority of them stood out to me – lyrically and emotionally. Definitely an album to check out if you like heartbreak themed music.
LISTEN TO: Cheated, Please Don't Go, Do You Wanna?
3. Vampire Weekend – Contra

Contra has possibly made onto everyone's Top Albums of 2010, and of course, it's on mine. And it makes sense, every song on this album was not a disappointment. This band grew in popularity so quickly throughout 2010, I remember they played at the Sound Academy and then having a sold out show at The Molson Amphitheater. I think why many people like Vampire Weekend so much is that they sound SO different from what other indie alternative bands sound like right now. There is no cliche sound with Vampire Weekend, they remain original with their sound. If you listen to every song on Contra, there are so many different melodic tunes going on at once, and what I liked the most is that they used instruments and tunes that are rarely used in music today. Similar to why I liked Kanye's album, they both stepped away from just the bass and guitar. Contra is the best album to listen to when you just want to be in a good mood.
LISTEN TO: Taxi Cab, Giving Up the Gun, Horchata, Holiday
2. Kid Cudi – Man On the Moon II: The Legend of Mr. Rager

Cudderrisback (also one of my favourite mashups of all time), that phrase will never go away with Kid Cudi. This entire year was just Kid Cudi music over and over again. None of his singles from his first album left my playlist, and adding onto the list was his mix tapes and collaborations that he has done. I don't know what more to say about Kid Cudi other than the fact that this man is talented with his lyrics and tune. I give so much respect for him since the mainstream rappers today on television have half naked women dancing next to them, but Cudi…has class. In this year Kid Cudi has made it to my all time favourite male rapper and also one of my favourite music videos – directed by MegaForce. Man On the Moon II: The Legend of Mr. Rager was a different level of emotion and melody yet it wasn't complicated because, he just simply rapped about what he wanted in life and the things that meant most to him. To me, all of the songs and lyrics in this album was a psychedelic story.
LISTEN TO: Ashin' Kusher, REVOFEV, Marijuana, Scott Mescudi Vs. The World
1. Two Door Cinema Club – Tourist History

BEST ALBUM OF 2010. I can go on forever about this album…Two Door Cinema Club will definitely blow up in the mainstream in 2011. They already somewhat have in 2010 with their music videos, tours and singles. When I first listened to Tourist History back in May, I was absolutely shocked at how every song on this album was not a downer. I think the main reason why I loved this album and band so much is that they are a combination of Franz Ferdinand, Death Cab for Cutie and Phoenix. If you love all three of those bands, Two Door Cinema Club is for you. Not only is their sound a mix of everything I love, but it is also because their music is so different and simply fun. The last thing I need on my playlist right now are bands who scream about depressing issues – Two Door Cinema Club is the complete opposite. To me, they tell a love story with their lyrics and music. I give so much credit to this band and when I saw them live in October, it was definitely a reminder of why I love this band and why I must see them again.
LISTEN TO: UNDERCOVER MARTYN, I CAN TALK, THIS IS THE LIFE, WHAT YOU KNOW
- Constance
1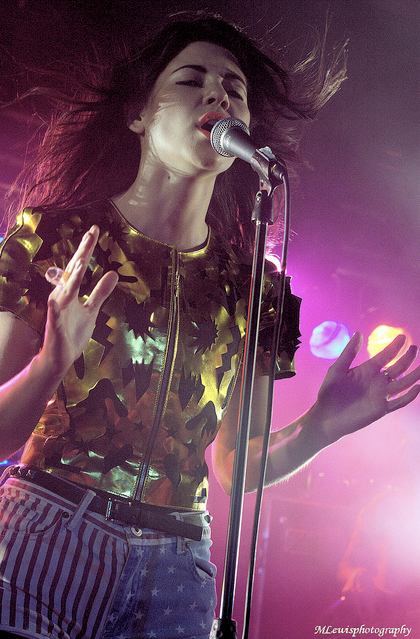 Marina and the Diamonds is an indie pop band fronted by Welsh singer Marina Diamandis. Formed in 2007, Marina's debut album, The Family Jewels, has received various praises from publications such as BBC Music and NME. Marina describes her image as "vintage, cheerleader, and cartoon", and draws inspiration from a range of artists, including PJ Harvey and Dolly Parton.

"I fucking love you, Marina!"
They're the first coherent words shouted from the crowd as Marina graces the stage at around half past nine in Toronto's Opera House. While the crowd cheers away, the overly enthusiastic fan is only a few feet from my right, writhing in what appears to be orgiastic bliss. His girlfriend stands behind him, slightly embarrassed. The object of his obsession, decked in bright Ray-Bans, and black pajamas scattered with florescent pink hearts, smiles demurely and giggles from the stage.
This description pretty much sets the mood for the entirety of the concert. Marina, from the very start, is the centre of the crowd's attention. While some of it may have to do with the solemnity that's often apparent as she belts out her tunes (not unlike Lady Gaga's deep and utter respect for the undying art that is pop), it is her sweet and playful persona that easily makes her an audience darling. Using props (including two glowing florescent hearts during her performance of I Am Not A Robot) and her own infectious enthusiasm, Marina very clearly tries to make up for an economic but basic stage set-up.
However lacking the aesthetic aspect of the show, the music is in top form. As an avid listener to the debut album, it's kind of eerie how very studio the music sounds. Kicking off with The Outsider, the rest of the show revels in the same pop-alternative genre reminiscent of other British exports such as Mika and Lily Allen, with a foundation in a definitive eighties synth. Marina's own warbling vocals sounds like it's straight off the CD, delighting us fans with a piano rendition of Obsessions in her familiar style. In an escape for the normally hectic beat of her songs, Marina slowed down the last song of 3OH!3's Starstrukk, making the chorus sound even more ridiculous as it does in its' regular tempo. Though Marina and her band mates leave the stage, not two minutes later they return, for their, in my opinion, most sought after single, Mowgli's Road. The crowd goes wild.
Though scarcity on stage values is a reality for all fledgling bands, there's enough energy from the lead singer to forget the need for theatrics. Though always great on the IPod, Marina's tunes are made to be played in a hall with eager fans and endless fervor.
The guy to my right would agree.
- Steph Lauren
Download:
Oh No! – Marina and the Diamonds (GRUM Remix) [MP3]:
Audio clip: Adobe Flash Player (version 9 or above) is required to play this audio clip. Download the latest version here. You also need to have JavaScript enabled in your browser.
Shampain – Marina and the Diamonds [MP3]:
Audio clip: Adobe Flash Player (version 9 or above) is required to play this audio clip. Download the latest version here. You also need to have JavaScript enabled in your browser.