Posts tagged
Lykke Li
2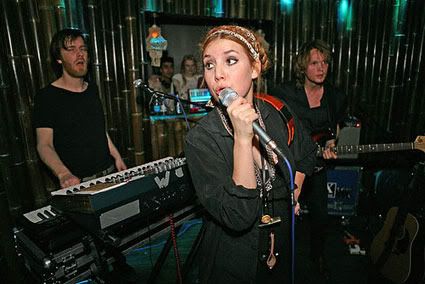 Can you get enough of Lykke Li? I can't. And judging by the second single off of the upcoming "Wounded Rhymes," (set to see light on March 1st) Europe is still kicking American ass when it comes to meditative medleys sung by gorgeous girls. Florence and The Machine anybody? Keep your calendar open, because the release of the new album is followed by a North American tour kicking off on March 9th.  Here is the 2nd single from the album, called "I Follow Rivers"
The first single: Get Some – Lykke Li (B-Side included).
And just to prove to all you naysayers here's a video of Lykke doing a live cover of none other than Ricky Ross.
And if you've been living under a rock, go and find her version of Kings of Leon' "Knocked Up."
1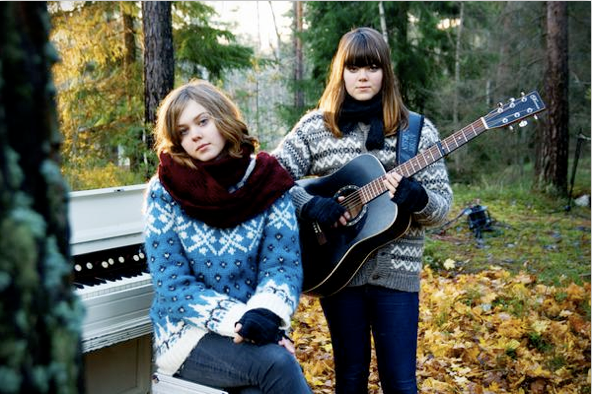 It seems as if pretty girls singing in sweet voices, are fast becoming Sweden's major export (Lykke Li anyone?). Joining an already impressive invasion into the indie scene are two sisters from a suburb of Stockholm. The duet of Johanna and Klara Söderberg gained an impressive audience with their YouTube cover of a Fleet Foxes' Tiger Mountain Peasant Song. From there on First Aid Kit, as the girls named their duo, continued to gain popularity, enjoying frequent airplay on Swedish radio. The culmination of their work so far, is titled "The Big Black & The Blue". To think that they are just 20 and 17! Their cover of Fever Ray's "When I Grow Up" is just mind blowing!
Listen to it:
When I Grow Up (Fever Ray Cover) – First Aid Kit
Audio clip: Adobe Flash Player (version 9 or above) is required to play this audio clip. Download the latest version here. You also need to have JavaScript enabled in your browser.
Also check out the original video by Fever Ray:

And since Lykke Li was mentioned, here is a video of her doing an awesome acoustic version of "Little Bit":

Thanks for your continuous support and interest in Room Noise. Now go get that fifth serving of turkey, and mellow out to these tunes!
- The Ecstatic