Posts tagged
Lloyd Banks
1
Missed me? Probably not. Here's what I've been listening to in the last little while:
I've never been a huge fan of Lloyd Banks, but throw Kanye, Swizz Beats, and Fabolous on the track and I'll listen on repeat. From Banks' "Hunger For More 2" here is "Start It Up"
2011 is also supposed to be the year Lupe Fiasco will finally release his much anticipated "LASERS." After much delay and arguments with his label over three disc venture LupE.N.D. which was supposed to come out way back in 2009, Lupe spent time recording music for Twilight, formed a collabo group called "All City Chess Club" including Asher Roth, B.o.B., The Cool Kids, Charles Hamilton, Blu, Diggy Simmons, Wale, J. Cole, & Dosage, and even a rock band called "Japanese Cartoon." First notable effort from LASERS is "The Show Goes On" which samples Modest Mouse' "Float On:"
If you haven't heard "Black and Yellow" by Wiz Khalifa yet, don't do it. Your friends will love you for not repeating the lines over and over. Here is an earlier track by Wiz titled "Ink My Whole Body"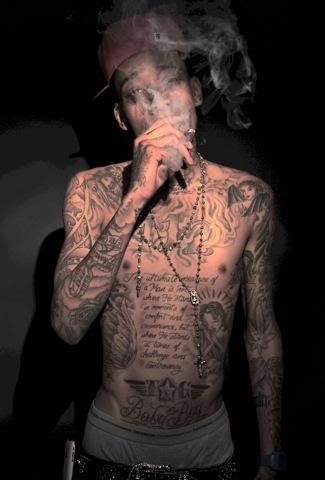 Finally, two artists who you'll hear more about this year. J.Cole has been generating much hype with some help from Jay-Z as well as features on Wale's "Attention Deficit" and collabos with big names like No I.D. and Pharell. His latest mixtape "Friday Night Lights" can be found here.
Recommended tracks: "Blow Up", "Higher"
This is also going to be the year Theophilus London will finally release a full length album. "Flying Overseas" is going to come out sometime in late 2011, but London already released the video for his first single, featuring Devonte Hynes and the other Knowles sister.
Flying Overseas – Theophilus London
As well check out Sorry to Interrupt – Theophilus London