Posts tagged
Journey
0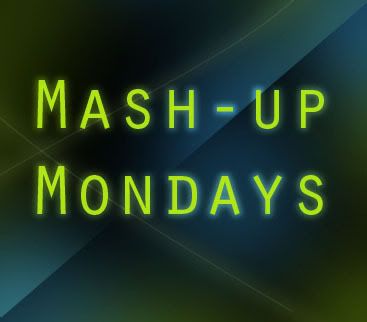 I wish I had more time to write about each of these tracks and the DJ's who made them, but right now it's midterm season. I'm filming a documentary this semester and bunch of other things that keeps popping up. Hopefully when school is over I'll try to write more about who I feature. Tomorrow I'll be on air on
SpiritLive.Net
. I will be talking a lot about my documentary since Production starts THIS Wednesday. Great DJ's lined up and it will feature some amazing Toronto Electro Blogs. So definitely come back to look out for the trailer which should be released by next month. I'll write more of this on Tuesday night, along with some local Toronto events I want you guys to check out if you live in the area – I'll be there to film it!
Enjoy this week's Mash-Up Monday.
I Want to Get Away – Fort Minor vs. Daft Punk vs. Lenny Kravitz vs. Jet vs. Hard-Fi vs. Maroon 5 vs. Boomfunk MC's vs. T.O.K.
By:
Mash-Up Germany
DLink: (MP3)
Maps – Yeah Yeah Yeahs Vs. Elite Force
- He sent me this track in January, kinda regret not putting it up earlier!
Audio clip: Adobe Flash Player (version 9 or above) is required to play this audio clip. Download the latest version here. You also need to have JavaScript enabled in your browser.

By: Elite Force
DLink: (MP3)
Any Way You Want My Woman – Wolfmother Vs. MSTRKRFT Vs. Journey
Audio clip: Adobe Flash Player (version 9 or above) is required to play this audio clip. Download the latest version here. You also need to have JavaScript enabled in your browser.

By: DJ Morgoth
DLink: (MP3)
Brick Halo – Beyonce Vs. Paramore
Audio clip: Adobe Flash Player (version 9 or above) is required to play this audio clip. Download the latest version here. You also need to have JavaScript enabled in your browser.

By: DJ Schmolli
DLink: (MP3)
0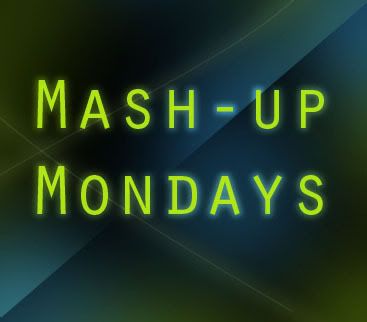 The Hood Internet – In Search Of Getting U Home (Shwayze x Miike Snow) by  hoodinternet
In Search Of Getting U Home – Shwayze Vs. Miike Snow
By: The Hood Internet
DLink: (MP3)
Just Stop Believin' – Lady Gaga Vs. Journey
Audio clip: Adobe Flash Player (version 9 or above) is required to play this audio clip. Download the latest version here. You also need to have JavaScript enabled in your browser.

By: DJ Tripp Mash
DLink: (MP3)
Sample Skank – Major Lazer Vs. Fatboy Slim Vs. Ida Corr Vs. Enur Vs. Missy Elliott Vs. Benny Benassi Vs. The Chemical Brothers + more.
Audio clip: Adobe Flash Player (version 9 or above) is required to play this audio clip. Download the latest version here. You also need to have JavaScript enabled in your browser.

By: MashUp Germany
DLink: (MP3)
Tattoo in the Middle – Jimmy Eat World Vs. Jordan Sparks
Mashup-Germany – Tattoo in the Middle by  MashupGermany
By: MashUp Germany
DLink: (MP3)
Download them before the links break!
1
Since I did a Best of 2009 Artists, might as well do a Mash-Up one right? Today I'll be posting "Best of" from Bootie Mash-Up and other blogs since I couldn't agree with them more. There are just way too many Mash-Ups for me to make a best of list.
This album of 22 Mash-Ups was compiled by DJs A Plus D who are also the CEO and creators of Bootie Night Club, the first night club in America that only plays Mash-Ups. Their night club has been extended across the world with eight different locations in three continents. So give this album a listen or just download the whole album below.
Download: Whole Album
1. A Plus D – Bootie Intro (MP3)
2. Mad Mix Mustang – I Got More Than A Feeling (Boston vs. Black Eyed Peas) – (MP3)
3. Titus Jones – Good Girls Burn Miami (Sean Kingston vs. Cobra Starship vs. Lady Gaga vs. Shakira vs. LMFAO) – (MP3)
4. Hathbanger – Party & Bullshit (In The USA) (Notorious B.I.G. vs. Miley Cyrus) – (MP3)
5. DJ Schmolli – Bulletproof Radar (La Roux vs. Britney Spears) – (MP3)
6. DJ Lobsterdust – NirGaga (Nirvana vs. Lady Gaga) – (MP3)
7. A Plus D – Don't You Want My Bad Romance (Lady Gaga vs. Human League) – (MP3)
8. CjR – Call Me Uprising (Blondie vs. Muse) – (MP3)
9. A Plus D – Stardust Kids (David Bowie vs. MGMT) – (MP3)
10. Rhythm Scholar – Any Way You Want It (Syntax Error Remix) (Journey vs. Rhythm Scholar) – (MP3)
11. LeeDM101 – Womanizer On Fire (Kings Of Leon vs. Britney Spears vs. Jason Nevins) – (MP3)
12. Dan Mei & Marc Johnce – My Life On The Crazy Train Sucks (So What?)(Kelly Clarkson vs. Ozzy Osbourne vs. Pink vs. Daft Punk) – (MP3)
13. Titus Jones – A Circus of Heartbreakin' Divas (Pat Benatar vs. Beyoncé vs. 3Oh!3 vs. Britney Spears vs. Christina Aguilera vs. M.I.A.) – (MP3)
14. The Kleptones – Voodoo Sabotage (Beastie Boys vs. The Prodigy vs. Pendulum) – (MP3)
15. DJ Y Alias JY – Shut Up And Take Me Out (The Ting Tings vs. Franz Ferdinand vs. Aretha Franklin vs. M/A/R/R/S) – (MP3)
16. Party Ben – Single Ladies (In Mayberry) (Beyoncé vs. The Andy Griffith Show) – (MP3)
17. Glee Cast – It's My Life Confessions, Pt. II (A+D Bootie Edit) (Bon Jovi vs. Usher cover) – (MP3)
18. Dunproofin' – Groove Is In The Girls (Deee-Lite vs. The Prodigy) – (MP3)
19. A Plus D – Krazy Day N Nite (Pitbull vs. Lil Jon vs. Kid Cudi vs. Crookers) – (MP3)
20. DJ Tripp – Just Stop Believin' (Lady Gaga vs. Journey) – (MP3)
21. Mighty Mike – Use The Same Old Song (The Four Tops vs. Kings Of Leon) – (MP3)
22. Dan Mei & Marc Johnce – Chasing Cars That Way (Backstreet Boys vs. Snow Patrol) – (MP3)