Posts tagged
Fatboy Slim
1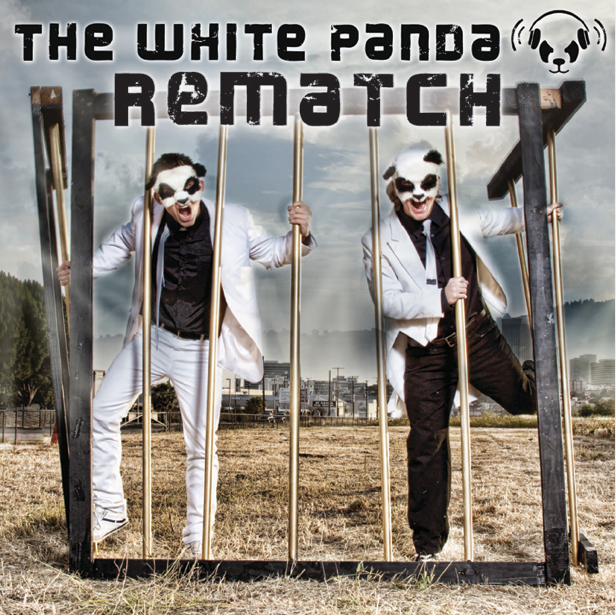 I have to give so much credit to these guys, I have always been a huge fan of their work. And since their release of REMATCH, The White Panda have gotten a bigger and much more respected name in the blogosphere. Rematch features 47 mash-up tracks with over 100 different samples from various artists. Although this mix-tape is a bit old, I wanted to share it with everyone and show how much work and detail that goes into making a mash-up and mix-tape.
For more tracks by The White Panda check out:
OFFICIAL: WEBSITE | FACEBOOK | TWITTER
Download MixTape: HERE
Full Track Listing
1. Juicy O'Riley (Notorious B.I.G // The Who)
2. Don't Wanna Hurt Your Neck (Khia // The Sounds)
3. Intergalactic Spell (Beastie Boys // Alphabeat)
4. Replaylight (Iyaz // Matt & Kim)
5. Nothin' On Paris (B.o.B // Friendly Fires)
6. Genius of Play (David Banner // Tom Tom Club)
7. Flippin' Style (50 Cent // Flipsyde)
8. Alejandhoes (Ludacris // Lady GaGa)
?9. The Next Starfucker (Dr. Dre // Starfucker)
10. Excuse Me Miss Cyrus (Jay-Z // Miley Cyrus)
?11. Get Like Butterflies (David Banner // Crazy Town)
?12. Teach a Billionaire to Diggity (Blackstreet // Cali Swag District // Travis McCoy)
13. Praise Outkast (Outkast // Fatboy Slim)
14. Tipsy In The Sun (J-Kwon // Weezer)
15. Sugar Groove (Flo Rida // Madonna)
16. Smooth Ballin' (Tupac // Michael Jackson)
?17. Welcome to Celebration (Ludacris // Kool & The Gang)
18. Ahh California (Trey Songz // Katy Perry)
19. The Independent Touch (Webbie // Bloodhound Gang)
?20. Final Thong (Sisqo // Cassian)
21. Ritual God (Usher // Worship // Bestrack)
?22. Freak Faces 2Night (Willie Wonk // Electric Youth)
?23. A Cholo You Know (Down AKA Kilo // Two Door Cinema Club)
24. Get Ready To Go Low (Ludacris // 2 Unlimited)
25. Not Gonna Teach Your Boyfriend To Romance You (Lady GaGa // Black Kids)
26. Never Gonna Set Me Free (Rick Astley // Phonat)
27. I'll Get Your Whistle (Too Short // Classixx)
28. One More Whoop (Tag Team // Daft Punk)
29. Wired To The Systems (Dorrough // Knightlife // Ying Yang Twins)
30. Heads Will Shake (Eminem // A-Trak // Yeah Yeah Yeahs)
?31. Hold On My Momma (Will.i.am. // The Vanish // Russ Chimes)
32. Raining Rude Boys (Rihanna // Moby)
33. Got Some Stratosphere (Obie Trice // Junkie XL)
34. I Wish I Broke Your Heart (Skee-Lo // Taio Cruz)
?35. Flashtomania (Phoenix // Calvin Harris)
36. How We Remember (The Game // David Guetta)
37. Rhythm To The House (Snap! // Trick Daddy)
38. Shake The Moonlight (Ying Yang Twins // Fonzerelli)
39. Always Push 'Em Up (Fatman Scoop // Pet Shop Boys)
40. Kiss Anthonio (Chris Brown // Annie // Designer Drugs)
41. Prez-a-boo (Dead Prez // DEVO)
42. Overnight Panther (Twista // Crystal Castles)
43. Alone Over Here (Alice DeeJay // Young Jeezy)
44. Fireflies Goin' Down (Young Joc // Owl City)
45. Drake & Diane (Drake // John Mellencamp)
46. Shooting Superstars (Eminem // Bag Raiders)
47. Pop Bottles Baby (Birdman // Justin Bieber)
0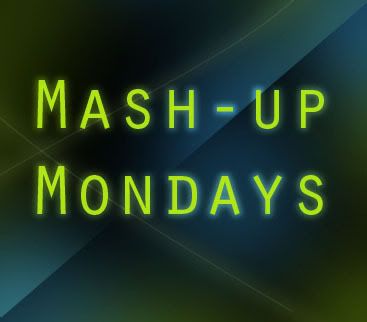 The Hood Internet – In Search Of Getting U Home (Shwayze x Miike Snow) by  hoodinternet
In Search Of Getting U Home – Shwayze Vs. Miike Snow
By: The Hood Internet
DLink: (MP3)
Just Stop Believin' – Lady Gaga Vs. Journey
Audio clip: Adobe Flash Player (version 9 or above) is required to play this audio clip. Download the latest version here. You also need to have JavaScript enabled in your browser.

By: DJ Tripp Mash
DLink: (MP3)
Sample Skank – Major Lazer Vs. Fatboy Slim Vs. Ida Corr Vs. Enur Vs. Missy Elliott Vs. Benny Benassi Vs. The Chemical Brothers + more.
Audio clip: Adobe Flash Player (version 9 or above) is required to play this audio clip. Download the latest version here. You also need to have JavaScript enabled in your browser.

By: MashUp Germany
DLink: (MP3)
Tattoo in the Middle – Jimmy Eat World Vs. Jordan Sparks
Mashup-Germany – Tattoo in the Middle by  MashupGermany
By: MashUp Germany
DLink: (MP3)
Download them before the links break!