Posts tagged
Example
0
Since it's summer and I've been lacking on posting new music, I'm going to try to post YouTube and SoundCloud links here on my blog. Myself and the rest of the team updates our Facebook on a daily basis with our favourite new tracks. So while I want our readers to continue to visit Room-Noise. I will compile a list of new (or recent) songs at the end of every week for your listening pleasure! Enjoy Week One of our new feature.
Nautiluss – Sabbath by nautiluss
Labrinth 'Last Time' – (Knife Party Remix) by Knife Party
Knife Party – 'Rage Valley' by Knife Party
Alesso & Dirty South – City Of Dreams – Exclusive Preview by TropicalSoda
0
The 2012 SXSW has come to an end. I've heard nothing but great things at this year's festival/conference. So to celebrate it.. and hopefully one day I'll get to attend this. I'm posting a special mixtape that is SXSW themed – produced by DJ Benzi himself.  This is probably my third time posting his mixes as they're always great to listen when you need one long track to pre-drink to. Checkout the tracklist.. how can you NOT give this a listen?!
BENZI & BLACK CARDS | Moodswing x Karmaloop SXSW Mixtape by BENZI
Tracklist:
01 | Laidback Luke, Arno Cost & Norman Doray "Trilogy (GTA Remix)"
02 | David Guetta & Sia "Wild Ones (Basto Remix)"
03 | Afrojack & Shermanology "Can't Stop Me (Benzi Edit)"
04 | LMFAO "Sorry For Party Rocking (Diggz Trolled Out Edit)"
05 | Gotye "Somebody That I Used To Know (Hyper Crush Remix)"
06 | Steve Aoki, Chiddy, & Lil Jon "Emergency (Clockwork Remix)"
07 | The Cataracs "Synthesizer"
08 | Iggy Azalea "PU$$Y (Jason Smith Remix)" [DOWNLOAD]
09 | Martin Solveig "Night Out (A-Trak Remix)"
10 | Bailey Smalls "Baby, I Love You" (Get Right Records)
11 | Ingrosso & Alesso "Hands Free Calling (Benzi & Spryte Remix)"
12 | Clinton Sparks & Pitbull "Watch You"
13 | Skeet Skeet "Stand Again"
14 | Dev & Timbaland "Don't Hurt"
15 | Das Racist "Booty In The Air"
16 | Hyper Crush "Chead"
17 | Willy Joy "I'm Losing You" (Get Right Records)
18 | Dillon Francis & Kill The Noise "Dil The Noise"
19 | Mike Posner "Looks Like Sex (Aylen & Drunkmaster Flex Remix)"
20 | Diplo "Set It Off"
21 | Codes "World Rulin"
22 | Wolfgang Gartner & Bob Marley "The Way The Sun Is Shining"
23 | Example "Changed The Way You Kissed Me (Black Cards Remix)"
24 | Iggy Azalea "My World (Bailey Smalls Remix)"
25 | Siver Medallion & DStar "Stars" (Get Right Records)
26 | The Partysquad & Alvaro "Wataah (Black Cards Remix)"
27 | Sofi & Skrillex "Bring Out The Devil (Enferno Remix)"
28 | Schoolboy Q & A$AP Rocky "Hands On The Wheel"
29 | Donnis "Hello Kitty"
30 | Mike Posner "Chameleon (Prod. Diplo)"
31 | W.E.E.D. (Shwayze & Sky Blu) "Summertime"
32 | Nina Sky "Day Dreaming"
33 | Adele "Set Fire To The Rain (AYB & That Momemt Remix)"
34 | Zak Waters "Fadeaway"
35 | Solidisco "Hooked (Boson Remix)" (Get Right Records)
'Like' us on Facebook if you haven't. I tend to share more news and tracks on there!
Constance
1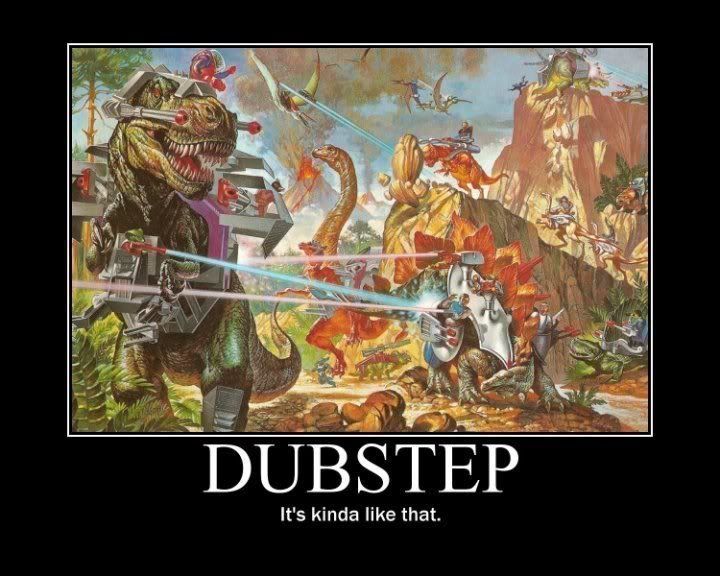 "Britney-Step" I couldn't stop laughing when I read that tweet by Felix Cartel after the release of Britney's new single. Since everyone knows about this damn genre, might as well post some good Dubstep music that is out there right now. Enjoy and I highly suggest checking out these DJ and producer's MySpace page. You'll find even better music on there.
Hey Sexy Lady (Skrillex Remix) – i Square
Audio clip: Adobe Flash Player (version 9 or above) is required to play this audio clip. Download the latest version here. You also need to have JavaScript enabled in your browser.
Everyone You Know (Kids On Drugs Remix) – Electric Valentine
Audio clip: Adobe Flash Player (version 9 or above) is required to play this audio clip. Download the latest version here. You also need to have JavaScript enabled in your browser.
Dressed To Digress (Nero Remix) – Boy Crisis
Audio clip: Adobe Flash Player (version 9 or above) is required to play this audio clip. Download the latest version here. You also need to have JavaScript enabled in your browser.
Shot Yourself In The Foot Again – Skream and Example
Audio clip: Adobe Flash Player (version 9 or above) is required to play this audio clip. Download the latest version here. You also need to have JavaScript enabled in your browser.
– Constance