Posts tagged
Bruno Mars
0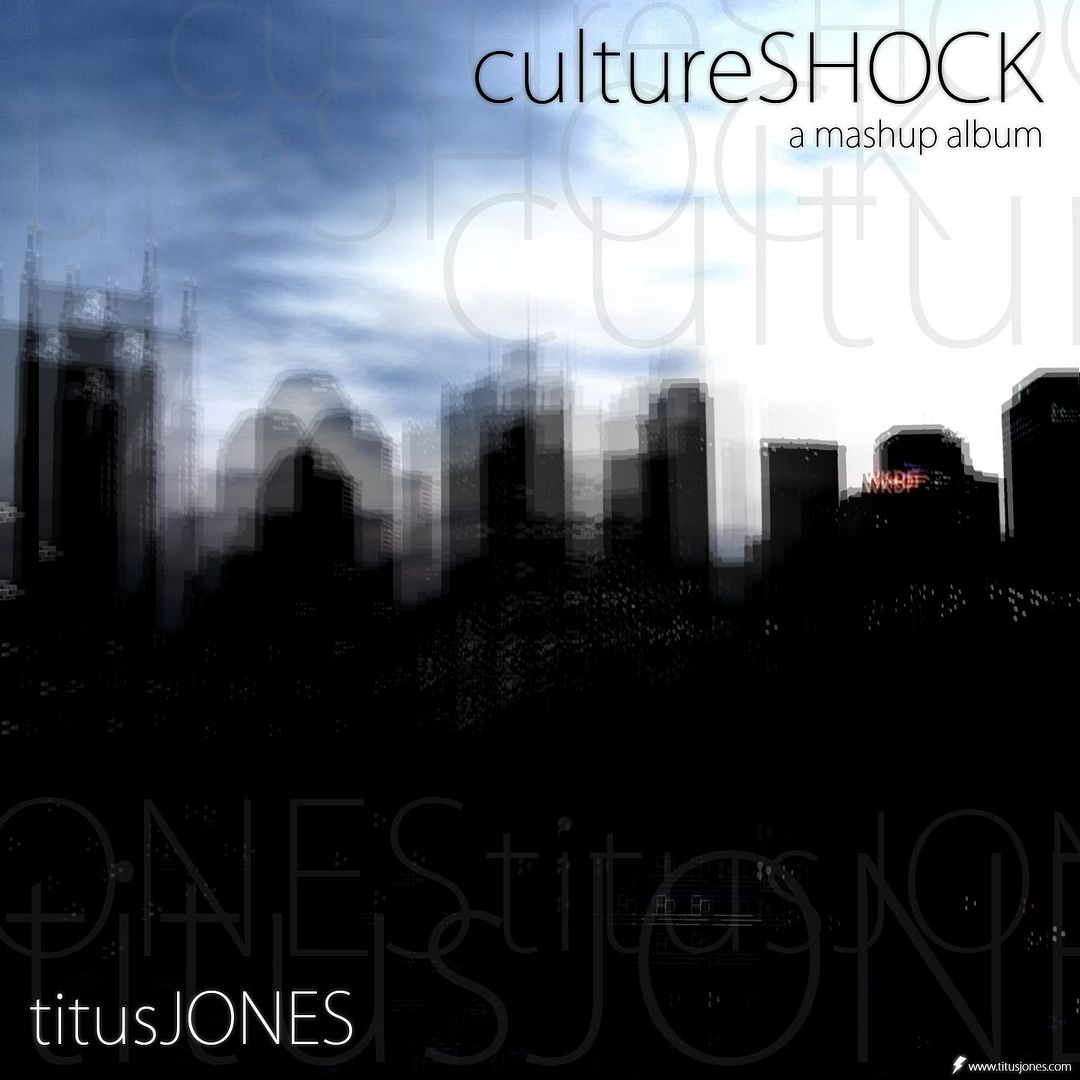 "Culture Shock will feature roughly over 50 artists mashed up into about an hour's worth of Titus Jones mashups. Every single one of the tracks, with the exception of the first Culture Shock track I've already released – Hold Your Sexy Arms Against Me – will be brand new, never before heard.
It's heavy on the Britney, heavy on the 80's, and heavy on the hits. It's also got a few good 90's tracks in there as well, plus some good early 2000s tracks too! It's VERY dance-able. I've stirred in a few country artists, some classic rock, some rap and hip-hop, some electro, and it's chock full of shameless POP." – Titus Jones
Today marks the release of Titus Jones' first full mash-up album Culture Shock. With a total of 14 new mash-ups, I hope all the listeners here on Room-Noise will enjoy this brand new album. I have always been a huge supporter of Titus Jones and so far, this album sounds fantastic.
OFFICIAL: TWITTER | SOUNDCLOUD | FACEBOOK
Titus Jones: Culture Shock by titusjones
Tracklist:
01. – Introduction
3OH!3 vs. Nicki Minaj vs. Christina Aguilera Feat. Redman vs. Tom Ashbrook (NPR) vs. Sue Teller (YouTube)
02. – Hold Your Sexy Arms Against Me
Britney Spears vs. Cutting Crew & Resource v. David Guetta Feat. Akon vs. P!nk vs. Taylor Swift
03. – College Is Crazy
Britney Spears vs. Beyonce Feat. Jay-Z vs. Asher Roth vs. Gnarls Barkley
04. – Touchin' On A Firework Sucks
Cascada vs. Kelly Clarkson vs. Katy Perry vs. Bon Jovi vs. Backstreet Boys
05. – Cold Woman Uprising
Muse vs. Britney Spears vs. Carrie Underwood vs. Foreigner
06. – Teenage Kids
Katy Perry vs. MGMT vs. Timbaland Feat. Keri Hilson & D.O.E.
07. – PokeStar
Rihanna vs. P!nk vs. Lady GaGa vs. Shop Boyz vs. Pokemon
08. – Rock Your S&M Fantasy Down Low
The Scorpions vs. Rihanna vs. Dev vs. Usher Feat. will.i.am vs. Ludacris Feat. Shawnna
09. – Oops, I Shot Jolene's Mom
Taio Cruz vs. Bon Jovi vs. Britney Spears vs. Dolly Parton vs. Fountains of Wayne
10. – We Love Hustlin' Drugs
Weezer vs. Rick Ross vs. Ke$ha vs. Katy Perry vs. Afroman
11. – Never Givin' Up My Only Barbie
Aqua vs. Rick Astley vs. Madonna vs. Rihanna
12. – How We Go Out (The Stomp! Remix)
Leslie Hall vs. Britney Spears vs. Destiny's Child
13. – Unfaithful Sex
Rihanna vs. Kings Of Leon
14. – Don't Stop Believin' In This Love On Earth
Lady GaGa & New York Outlaw vs. Belinda Carlisle vs. Madonna vs. Journey vs. Ke$ha vs. Bruno Mars vs. Leona Lewis
– Constance