Posts tagged
Beastie Boys
0
10. Kanye West – All of the Lights
Even though I love this video, the concept was pretty much taken from Gaspar Noé's award-winning psycho-thriller, Enter the Void's opening credits. I guess to Hype Williams, copying is a form of flattery.
9. Lana Del Rey – Born to Die
8. Metronomy – The Bay
7. The Strokes – Taken for a Fool
There's nothing to love when you see a constant clip of 5 different Julian Casablancas and Nick Valensi.
6. Rihanna Feat. Calvin Harris – We Found Love
Directed by Melina Matsoukas, who was also sued by David LaChapelle for her S&M video. I was really surprised that Rihanna went back to her for 'We Found Love'. This video was well done in my opinion because I honestly haven't seen this much emotion and action from Rihanna in a while. But the downside is.. I'm pretty much tired of seeing female musicians kissing some guy on top/inside/outside a car. Overdone.
5. Lady Gaga – Judas
Epic music video. Definitely my favourite one by Gaga. What's more surprising is that her choreographer, Laurieann Gibson (Torontonian!), was also the director of this video. There was a lot of biblical/religious references, but this is nothing new to her fans. I was mostly drawn to the cast and the huge amount of work that went into the sets and wardrobe. Definitely her best one in my opinion.
4. Foster the People – Call it What You Want
This music video and song title matches each other perfectly. The reason why I probably like this video so much is because of the pan in and out shots.. and the randomness.
Directed by Ace Norton – who also worked with Death Cab for Cutie (Crooked Teeth), Steve Aoki & Armand Van Helden (BRRRAT) and Felix Cartel.
3. The Black Keys – Howlin' for You
I couldn't believe that the director for this music video (Chris Marrs Piliero) also directed Britney Spears' – 'I Wanna Go' single. Concept and screenwriters are ESSENTIAL.
The Black Keys blew up so quickly throughout 2011, mainly because of their creative music videos. Such as Tighten Up and their most recent single off their new album, Lonely Boy. From what I know, I don't see many music videos set as a false movie trailer with full narration of the story line. Which, in my opinion, seems to be pretty damn creative and it gets the attention easily.
2. Matt and Kim – Cameras
Directed by Jonathan Del Gatto, who also directed Block After Block for Matt and Kim.. when or even how OFTEN do you see two band members beat the shit out of each other on 'camera'? Fun, hilarious and entertaining. Love this music video.
1. Make Some Noise – Beastie Boys
What a smart and GREAT way to get back to their fans with an ENDLESS list cameos in a 30 minute short film as their music video. I was just completely speechless when I first watched it. In a way, they took the Kanye West approach to make a film, but in this case, they made it into one big parody of themselves.
Honorable Mentions:
Major Lazer – Original Don Ft. The Partysquad
Chromeo – When The Night Falls
0
Instead of posting actual music videos, I thought I would share some music-related videos that premiered over the month of April. Throughout April, the Beastie Boys released their 30 minute movie featuring a list of well-known celebrity cameos to promote their latest album Hot Sauce Committee Part Two which will be released on May 3rd. Then the surprising trailer of Revenge of the Synth that will be the sequel to The Electro Wars. And recently, Nardwuar interviewed Lil Wayne in Vancouver, that is a must watch.
1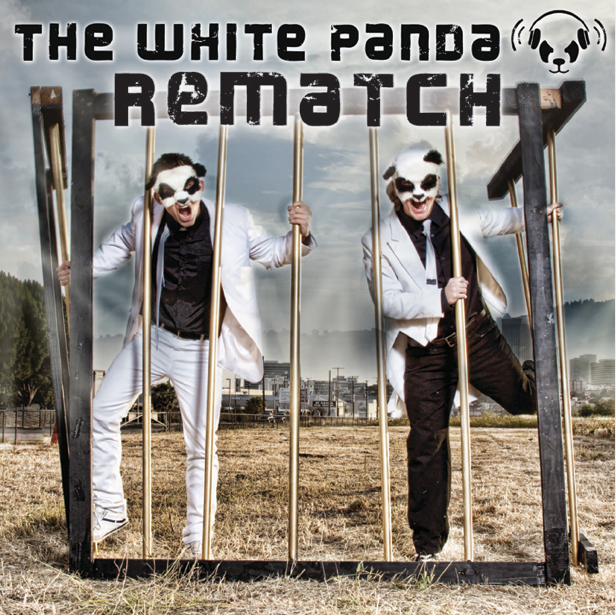 I have to give so much credit to these guys, I have always been a huge fan of their work. And since their release of REMATCH, The White Panda have gotten a bigger and much more respected name in the blogosphere. Rematch features 47 mash-up tracks with over 100 different samples from various artists. Although this mix-tape is a bit old, I wanted to share it with everyone and show how much work and detail that goes into making a mash-up and mix-tape.
For more tracks by The White Panda check out:
OFFICIAL: WEBSITE | FACEBOOK | TWITTER
Download MixTape: HERE
Full Track Listing
1. Juicy O'Riley (Notorious B.I.G // The Who)
2. Don't Wanna Hurt Your Neck (Khia // The Sounds)
3. Intergalactic Spell (Beastie Boys // Alphabeat)
4. Replaylight (Iyaz // Matt & Kim)
5. Nothin' On Paris (B.o.B // Friendly Fires)
6. Genius of Play (David Banner // Tom Tom Club)
7. Flippin' Style (50 Cent // Flipsyde)
8. Alejandhoes (Ludacris // Lady GaGa)
?9. The Next Starfucker (Dr. Dre // Starfucker)
10. Excuse Me Miss Cyrus (Jay-Z // Miley Cyrus)
?11. Get Like Butterflies (David Banner // Crazy Town)
?12. Teach a Billionaire to Diggity (Blackstreet // Cali Swag District // Travis McCoy)
13. Praise Outkast (Outkast // Fatboy Slim)
14. Tipsy In The Sun (J-Kwon // Weezer)
15. Sugar Groove (Flo Rida // Madonna)
16. Smooth Ballin' (Tupac // Michael Jackson)
?17. Welcome to Celebration (Ludacris // Kool & The Gang)
18. Ahh California (Trey Songz // Katy Perry)
19. The Independent Touch (Webbie // Bloodhound Gang)
?20. Final Thong (Sisqo // Cassian)
21. Ritual God (Usher // Worship // Bestrack)
?22. Freak Faces 2Night (Willie Wonk // Electric Youth)
?23. A Cholo You Know (Down AKA Kilo // Two Door Cinema Club)
24. Get Ready To Go Low (Ludacris // 2 Unlimited)
25. Not Gonna Teach Your Boyfriend To Romance You (Lady GaGa // Black Kids)
26. Never Gonna Set Me Free (Rick Astley // Phonat)
27. I'll Get Your Whistle (Too Short // Classixx)
28. One More Whoop (Tag Team // Daft Punk)
29. Wired To The Systems (Dorrough // Knightlife // Ying Yang Twins)
30. Heads Will Shake (Eminem // A-Trak // Yeah Yeah Yeahs)
?31. Hold On My Momma (Will.i.am. // The Vanish // Russ Chimes)
32. Raining Rude Boys (Rihanna // Moby)
33. Got Some Stratosphere (Obie Trice // Junkie XL)
34. I Wish I Broke Your Heart (Skee-Lo // Taio Cruz)
?35. Flashtomania (Phoenix // Calvin Harris)
36. How We Remember (The Game // David Guetta)
37. Rhythm To The House (Snap! // Trick Daddy)
38. Shake The Moonlight (Ying Yang Twins // Fonzerelli)
39. Always Push 'Em Up (Fatman Scoop // Pet Shop Boys)
40. Kiss Anthonio (Chris Brown // Annie // Designer Drugs)
41. Prez-a-boo (Dead Prez // DEVO)
42. Overnight Panther (Twista // Crystal Castles)
43. Alone Over Here (Alice DeeJay // Young Jeezy)
44. Fireflies Goin' Down (Young Joc // Owl City)
45. Drake & Diane (Drake // John Mellencamp)
46. Shooting Superstars (Eminem // Bag Raiders)
47. Pop Bottles Baby (Birdman // Justin Bieber)