Remixes
1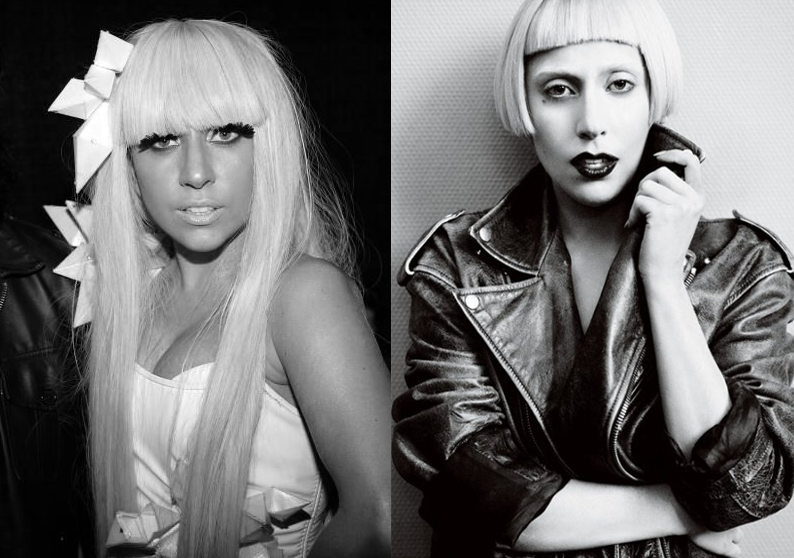 While recently listening to Lady Gaga's new track, Judas, I thought of how much she has changed. Not just her musical style but also her personality and the way she appears to her fans. This got me thinking even more, I personally don't know if listeners out there really think of how musicians change when they get more popular. As for me, I have been on movie sets where I witnessed the true meaning of "candid celebrities". And while I also deal with musicians for events and such, I also see how superficial and sometimes annoyingly cocky these bands can really get. But as a student who interns and really sees what goes on behind the scenes – do the fans of these popular artists do? It's amazing how record labels and artists can sometimes blind the fans on how they come off on screen and how they really are behind it. This got me thinking; does the personality of the musician really affect the music that they make and the fans who support them?
I remember watching an interview of Lady Gaga with Louie La Vella back in 2008 at the Winter Music Conference. This interview was conducted right before she shot her first music video for Just Dance, this was the true emerging artist before her Fame Monster. If you watch the interview, you will see how different she has become. Gaga was one hundred percent about her LABEL, her music and for once, she was hyper. Not only is this a different side of Gaga that many fans have probably never seen but she also talked a lot about her background as an Italian and the fact that Interscope has helped her a lot.
Now moving on to 2010 when she agreed to do a live studio interview, answering questions from her fans. I was amazed by the contrast between the two interviews and how much she has changed physically and personality wise. She appeared to be much calmer and quieter than her 2008 interview. It demonstrates how fame can really change an artist and how they appear to be.
Now you're thinking, Connie, what is your point? My point is – does this change the way we feel about their music or in the end does the personality of the musician really matter? I personally still love her music. And it illustrates how unimportant it is for hating on the person from that one band and how it will not make difference for the music they make. Sure some musicians may come off as a prick, but do you still enjoy their music? My argument in the end is that people shouldn't be music elitist if they purely depend on the music they listen to on the artist themselves. Gaga might of changed but I feel that her music is still on a good level with me. She might not be the perfect example to show, but what I'm trying to state is that people should just enjoy music the way they want it and hating and judging other people on what music they listen to is just stupid.
Lady Gaga – Born This Way (Grum Remix)
Audio clip: Adobe Flash Player (version 9 or above) is required to play this audio clip. Download the latest version here. You also need to have JavaScript enabled in your browser.
Lady Gaga – Born This Way (Dada Life Remix)
Audio clip: Adobe Flash Player (version 9 or above) is required to play this audio clip. Download the latest version here. You also need to have JavaScript enabled in your browser.
– Constance