Music Videos
1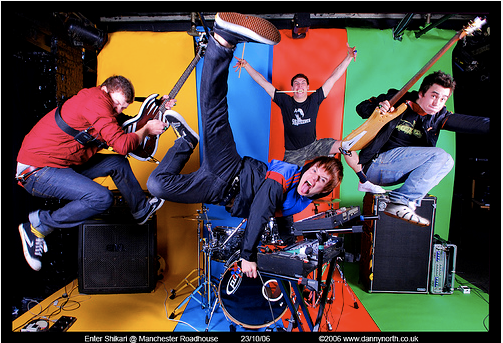 What's up kids? Patrick Walford here with you.
School has been pretty busy, haven't posted as much as I would like to.
Check this band out.  Enter Shikari. (http://myspace.com/entershikari) They have been around since 2003 and mix Post-Hardcore, and Dub-Step (no they are not cheesy and shitty like Abandon All Ships. Fuck that band.)
These guys are well-established band in the UK who are just starting to build their fanbase here in North America. They play to sold-out crowds and headline festivals in Europe on the regular. They have recently toured over here with A Day To Remember and are currently on a headlining run with Haste The Day (sorry kids, Toronto show was last monday!)
Tell me what you think of this song below. It's called Destabilise:
Enjoy!
- Patrick Walford