Albums
2
I must start off by saying I was rather disappointed with my personal selection of my favourite albums of 2011. In my opinion I felt that this year for music went through a huge wave of different trends and hits. And those trends were both good and bad. Obviously, it is pretty much impossible for me to listen to every genre that there is out there, so I try my best to listen to everything I can.. when I can.
Some of the great things that happened this year was the success of many producers and DJ's that had finally gotten the recognition they deserved. And the way that live music can be experienced at any where and at anytime. With the help of websites such as Turntable.FM and Boiler Room, more and more fans have the opportunity to hear and see what their favourite DJ's/producers are playing at live shows. Another great event that happened throughout this year is the press and documentation of music trends and collaboration. Earlier this year we saw the release of The Electro Wars – a documentary focused on how the online music world has evolved as a genre and as well as the business side of it. And just a couple of weeks ago we saw the interview clips for the upcoming film Re:Generation The Music Project featuring various collaborations between artists of different genres.
I feel that the downside to this year's music was how certain genres exploded onto the mainstream group and the creativity of some genres such as Dubstep is no longer what it was. I've read several of articles on the history behind it, and I've seen this genre from when it just hit the North American music scene. Now, producers such as Skrillex are selling out shows as much as any other popular musicians on the top 40's chart. Music is music, but I feel that some people are just throwing stuff on top of other music samples and labeling it 'X genre'… when in reality it's pure junk.
Overall, I'm not TOO upset about these albums, but I wish I had more time this year to listen to what other musicians had to offer through an album… and not just singles and remixes.
10. Coldplay – Mylo Xyloto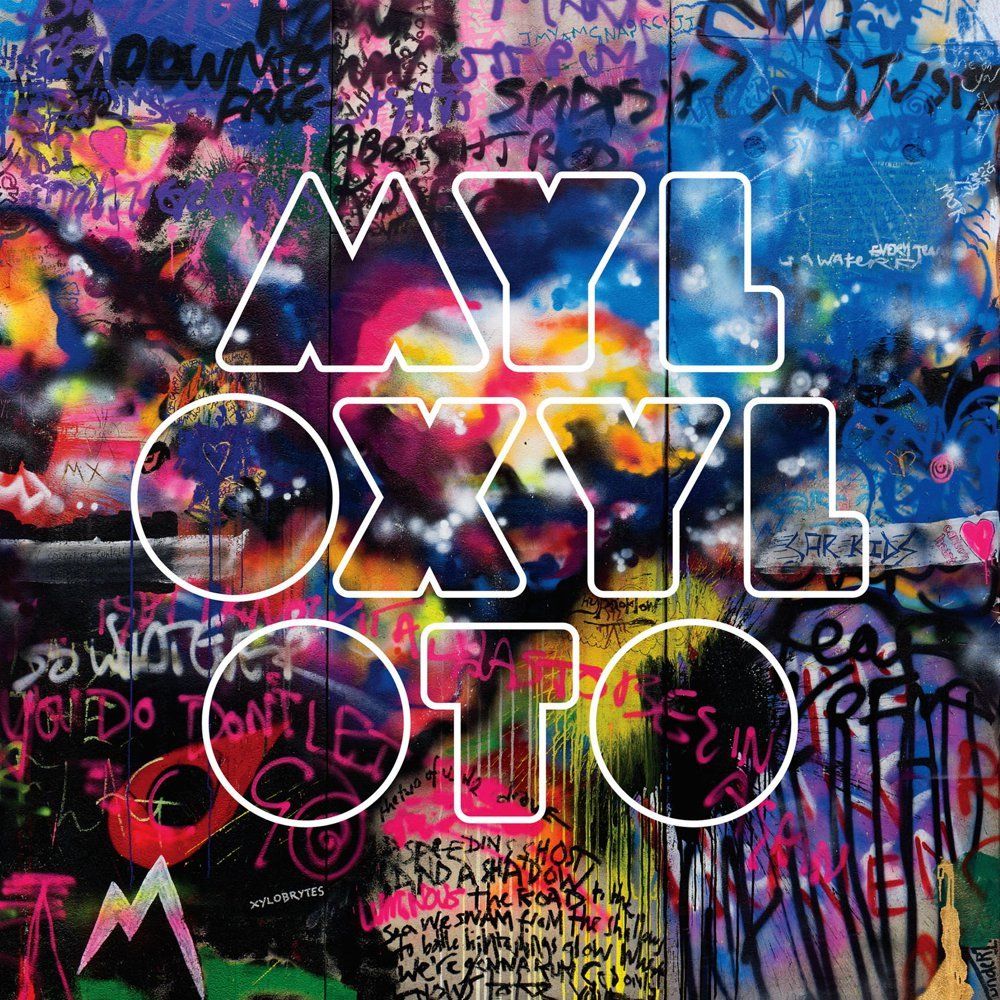 I'm sure many Coldplay fans would agree that this album felt a bit forced, as in it wasn't what the band wanted as a group naturally. It felt that Mylo Xyloto was pushed by the band's record label to just produce another album.
9. Lady Gaga – Born This Way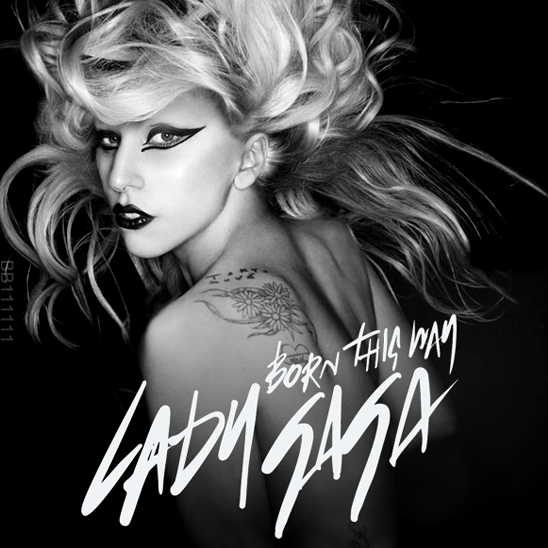 Despite her massive success in the past three years, I must say I was SUPER disappointed in this album. Yes there were several great tracks, but the whole album just made no sense as a concept. It sounded like one big messy mixtape inspired from different musical eras.
8. Adele – 21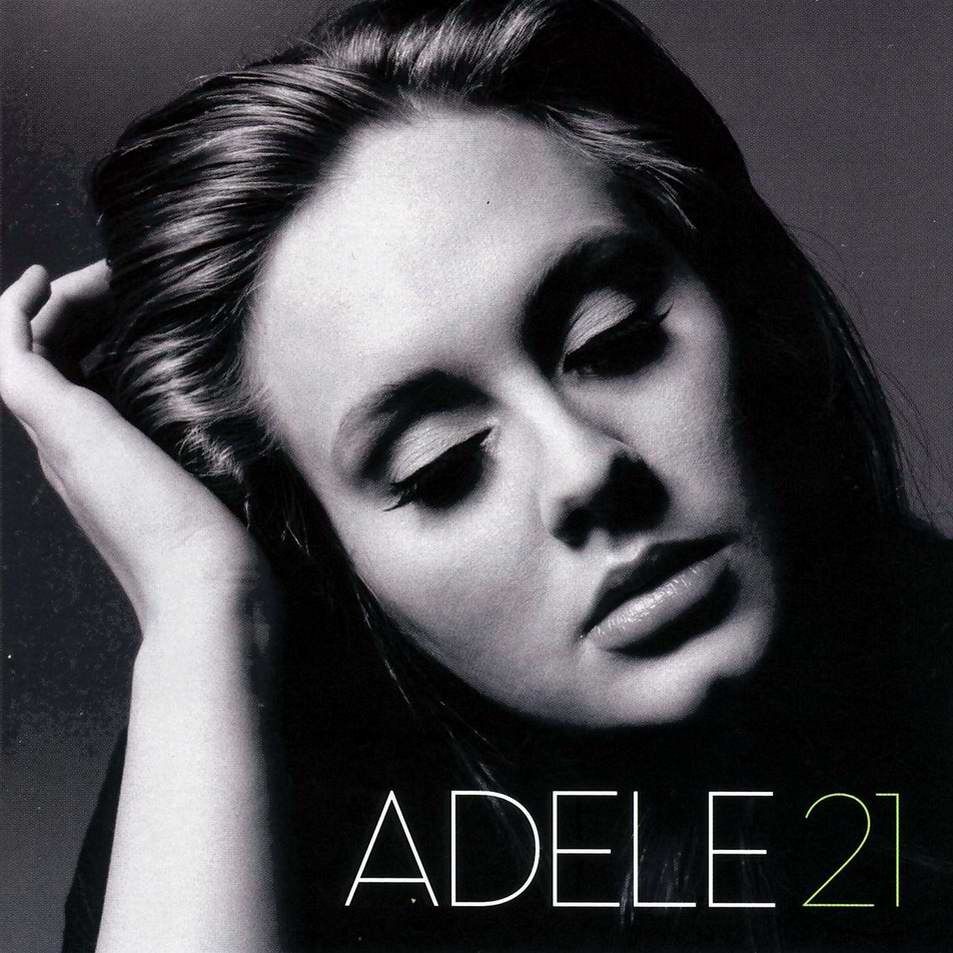 Adele has put so much passion onto every single, it's definitely a beautiful album to listen to when things isn't just going right. I'm sure the millions of fans who bought her album would agree.
7. The Strokes – Angles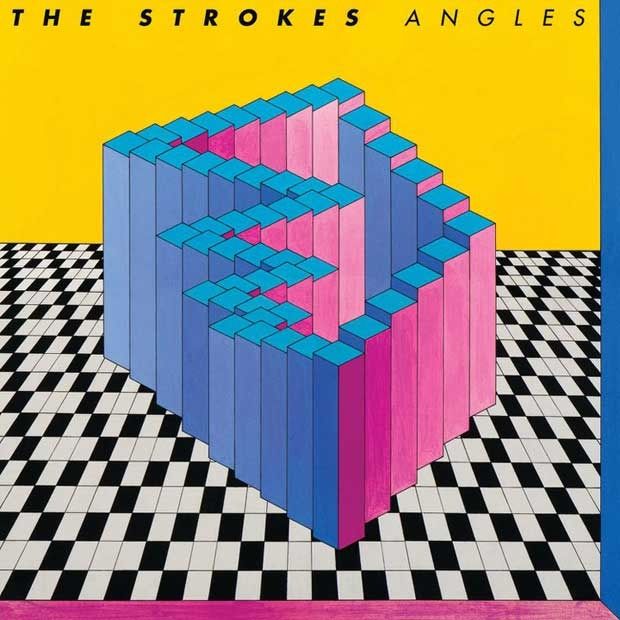 Some great tracks on Angles but there were many other singles that made me wonder how they managed to put this album together. This album's sound is definitely a bit different compared to their older albums.
6. Frank Ocean – Nostalgia/Ultra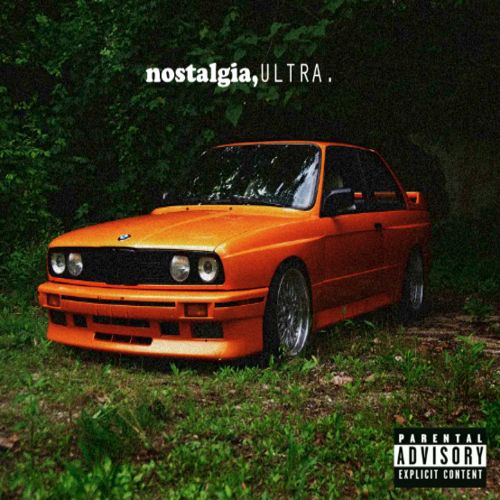 This whole album is just purely beautiful. From singing about Coachella to sampling Coldplay and MGMT. This 24 year old has already earned writing credits from John Legend, Beyonce and even Justin Beiber. You've probably seen Frank Ocean in Odd Future, but this mixtape is completely different from what he might sound like when he's with Tyler, The Creator. Definitely a must listen if you haven't had the chance to check it out. Ocean is listed as one of the top musicians to look out for in 2012.
5. Theophilus London – Timez Are Weird These Days
LISTEN TO: All Around The World, Stop It, Wine and Chocolate
I was absolutely a huge fan of Theophilus London in 2010 and finally he released a full-length album this year. I couldn't get enough of it. He got even more recognition because of HTMIIA (RIP) as his single "I Stand Alone" was featured in one of their promotional trailers. Theophilus London will stop by Toronto on February 17th at Wrongbar.
4. Jay-Z & Kanye West – Watch the Throne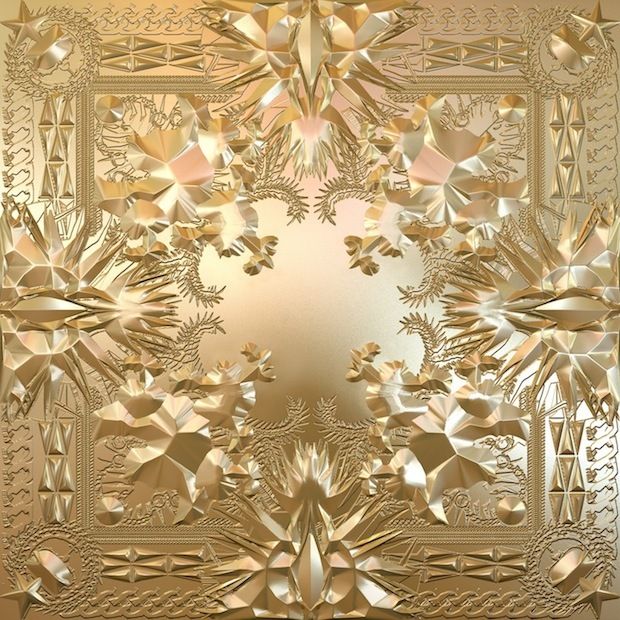 LISTEN TO: No Church In The Wild (feat. Frank Ocean), Lift Off (feat. Beyonce), Why I Love You (feat. Mr. Hudson)
I must admit, when I first heard this album I was kind of disappointed…but it was definitely one of those albums that grew on me throughout the months of listening to it at parties, events and just when I needed some sort of 'hype'. Musically, they had great collaborations and major sampling from various electronic/dubstep artists such as Cassius ('Why I Love You') and Flux Pavillion ('Who Gon Stop Me'). I guess when two major hip-hop artist collaborate.. it won't be a let down.
3. Kaskade – Fire & Ice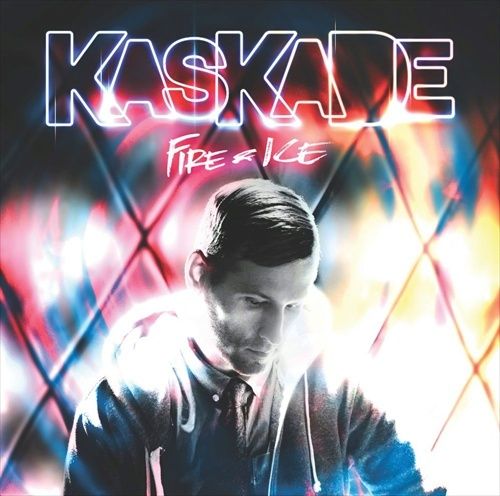 LISTEN TO: Turn It Down, Ice (feat. Dan Black), Room for Happiness (feat. Skylar Grey)
I have always been a huge fan of Kaskade, he is one of the producers who have been working endlessly on this genre from the beginning. And because of the recent trends in Electro he's finally getting huge recognition by everyone. I definitely loved the collaborations in Fire & Ice, mainly because most of the guest vocalists are still up and coming musicians who need this great exposure. Check this album and his previous ones to see where I'm coming from.
2. M83 – Hurry Up, We're Dreaming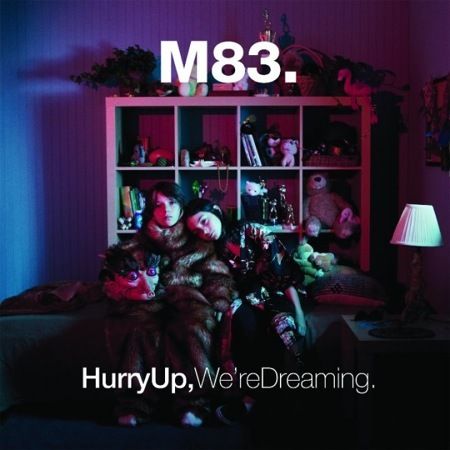 LISTEN TO: Intro (feat. Zola Jesus), New Map, Claudia Lewis
Absolutely speechless. M83 had surprised me. I heard Midnight City and my first impression was "just another one hit wonder". It wasn't until I checked out the entire album and was 100% blown away by it. From the short instrumental tracks to the big band sounding singles with synths and sax, it's one of those inspirational albums that makes you appreciate music in a whole different level. Anthony Gonzalez mentioned many times in his interviews that Mellon Collie and the Infinite Sadness by The Smashing Pumpkins played a huge role in the sound of Hurry Up, We're Dreaming. It's great to hear inspirations from 90s' bands mixed into the current trends of music. I have so much more respect for a band like M83 because this two disc, 22 track, hour long album had the ability to make anyone feel a mix of various emotions by simply just listening.
1. Foster the People – Torches
Foster the People has become one of those bands that blew up in the span of less than a year. I remember listening to their single 'Pumped Up Kicks' in an Entourage episode back in 2010. And it wasn't until the summer of 2011 that they hit the radio waves with that same song. Now they're selling out shows across the globe and despite their popularity, they did earn it no matter what. They are the perfect example of how successful bands can become with the help of music blogs/aggregators and music supervisors. Most of their success came through sending their EP to music licensing companies to air on television shows. And because of more hype from blogs, it instantly led them to a record deal. FTP has only been together for two years, so I hope their next album won't be a let down.
Honorable Mentions:
Metronomy – The English Riviera
Bombay Bicycle Club – A Different Kind of Fix
– Constance
1
2010; what a fucking year for new music. It's not so much that music has changed in a sense of style and the people, it's the fact that the music scene has slowly made a transition into something different and bringing the old and mixing it with the new. I find myself listening to various genres that sound similar in some ways with artists that blend genres together to make something new. And that is what I loved most about this year in music.
Throughout this week, writers of Room-Noise will post their favourite albums of 2010. I say thanks to all the visitors who supported Room-Noise by spreading the word about our site, I appreciate everyone who emails me their work and the people they promote. 2010 was an insane year for me, I thank all the people of Toronto who showed me a new light of the entire music scene in this city. Have a great New Year!
10. Drake – Thank Me Later

Gotta have some Canadian musician on this list…but I have to admit, Drake did surprise me with his lyrics. Read them.
9. MGMT – Congratulations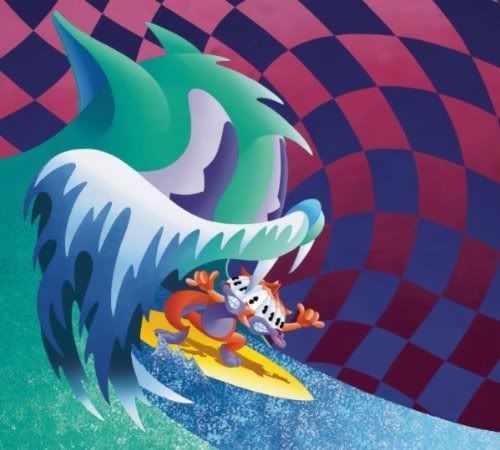 I was pretty disappointed by this album to be honest, but nonetheless their originality still remained the same.
8. Marina and the Diamonds – The Family Jewels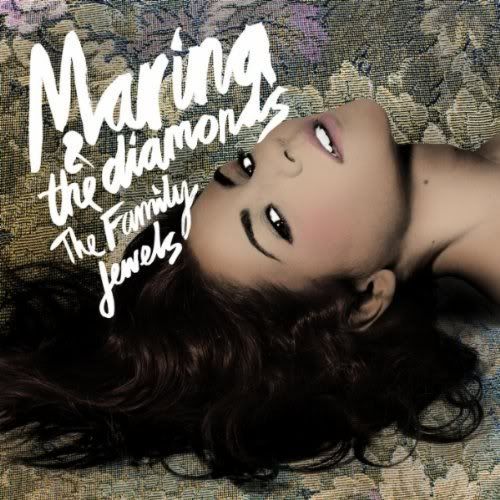 If you like Florence and the Machine, watch out for Marina and the Diamonds…I'm 100% sure they will be blown out by MTV or any sort mainstream television network in 2011.
7. Girl Talk – All Day

Do I also need to mention that the release of this album almost "broke" the internet?
6. Kanye West – My Beautiful Dark Twisted Fantasy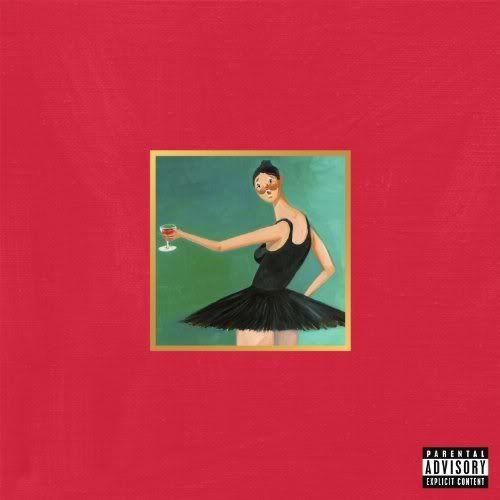 I'm pretty sure majority of the bloggers out there have Kanye's new album on their 2010 list. His personality is a shame, but his skills in creating and producing melodic tunes and harmony is never a disappointment but an improvement. My Beautiful Twisted Dark Fantasy, not only surprised me by his well known collaborations but also branching away from his other artists cliche tunes. What I noticed a lot in this album was using a lot more orchestral instruments, and as some of you might have seen from other reviews, he sampled classical musicians? Overall, I wasn't disappointed but impressed by how Kanye continuously grows as a musician. But sadly, his personality and attitude doesn't.
5. Janelle Monae – The ArchAndroid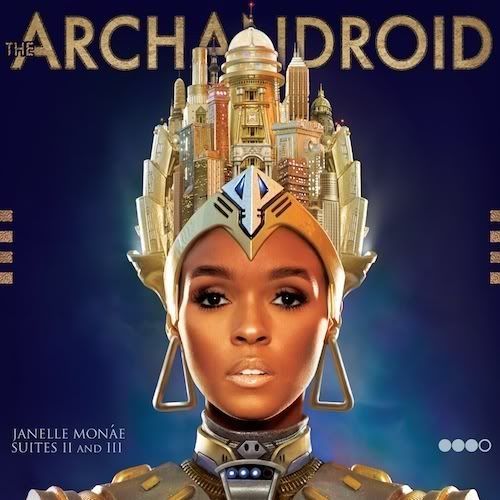 More and more people need to know about Janelle Monae, her voice is magnificently BEAUTIFUL. Janelle went to an Arts and Drama Academy and was originally going to pursue a career in Broadway…and I'm glad she didn't. She was nominated for a Grammy in 2009 and also this coming year for Best Contemporary R&B. I hope she wins because Janelle Monae is the perfect example of what classy R&B music should be today.
LISTEN TO: Locked INSIDE, FASTER, COLDWAR
4. Mike Posner – 31 Minutes to Takeoff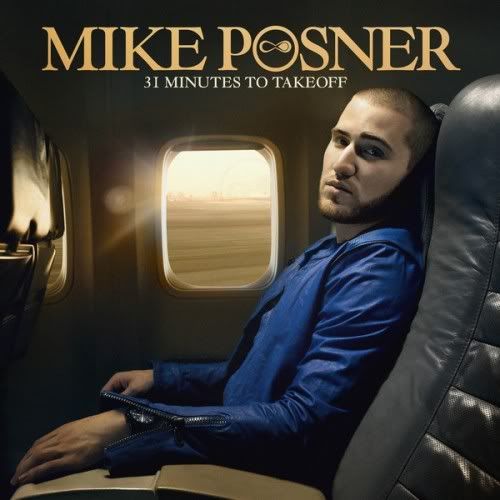 I quickly fell in love with Mike Posner this year. Similar to the reason why I love Janelle Monae, Mike Posner also has a unique voice. I had the chance to see him live in October at Mod Club and I was very surprised with his live performance and vocals. Besides the yelling fan girls in the crowd, Posner continuously thanked his fans and the people who came to the show. Musicians usually do that at every show they perform at, but I could tell that he really meant it since he kept on saying it after every song. Throughout 2009 and 2010, Mike Posner was living a double life by being a full-time musician and recording his album 31 Minutes to Takeoff, but he was also a full-time student at Duke University – he graduated this year. Although I didn't like every song on the album, majority of them stood out to me – lyrically and emotionally. Definitely an album to check out if you like heartbreak themed music.
LISTEN TO: Cheated, Please Don't Go, Do You Wanna?
3. Vampire Weekend – Contra

Contra has possibly made onto everyone's Top Albums of 2010, and of course, it's on mine. And it makes sense, every song on this album was not a disappointment. This band grew in popularity so quickly throughout 2010, I remember they played at the Sound Academy and then having a sold out show at The Molson Amphitheater. I think why many people like Vampire Weekend so much is that they sound SO different from what other indie alternative bands sound like right now. There is no cliche sound with Vampire Weekend, they remain original with their sound. If you listen to every song on Contra, there are so many different melodic tunes going on at once, and what I liked the most is that they used instruments and tunes that are rarely used in music today. Similar to why I liked Kanye's album, they both stepped away from just the bass and guitar. Contra is the best album to listen to when you just want to be in a good mood.
LISTEN TO: Taxi Cab, Giving Up the Gun, Horchata, Holiday
2. Kid Cudi – Man On the Moon II: The Legend of Mr. Rager

Cudderrisback (also one of my favourite mashups of all time), that phrase will never go away with Kid Cudi. This entire year was just Kid Cudi music over and over again. None of his singles from his first album left my playlist, and adding onto the list was his mix tapes and collaborations that he has done. I don't know what more to say about Kid Cudi other than the fact that this man is talented with his lyrics and tune. I give so much respect for him since the mainstream rappers today on television have half naked women dancing next to them, but Cudi…has class. In this year Kid Cudi has made it to my all time favourite male rapper and also one of my favourite music videos – directed by MegaForce. Man On the Moon II: The Legend of Mr. Rager was a different level of emotion and melody yet it wasn't complicated because, he just simply rapped about what he wanted in life and the things that meant most to him. To me, all of the songs and lyrics in this album was a psychedelic story.
LISTEN TO: Ashin' Kusher, REVOFEV, Marijuana, Scott Mescudi Vs. The World
1. Two Door Cinema Club – Tourist History

BEST ALBUM OF 2010. I can go on forever about this album…Two Door Cinema Club will definitely blow up in the mainstream in 2011. They already somewhat have in 2010 with their music videos, tours and singles. When I first listened to Tourist History back in May, I was absolutely shocked at how every song on this album was not a downer. I think the main reason why I loved this album and band so much is that they are a combination of Franz Ferdinand, Death Cab for Cutie and Phoenix. If you love all three of those bands, Two Door Cinema Club is for you. Not only is their sound a mix of everything I love, but it is also because their music is so different and simply fun. The last thing I need on my playlist right now are bands who scream about depressing issues – Two Door Cinema Club is the complete opposite. To me, they tell a love story with their lyrics and music. I give so much credit to this band and when I saw them live in October, it was definitely a reminder of why I love this band and why I must see them again.
LISTEN TO: UNDERCOVER MARTYN, I CAN TALK, THIS IS THE LIFE, WHAT YOU KNOW
– Constance
3
Hey everyone, what's up! Patrick Walford here with you. I just recieved my copy of A Day To Remember's Highly Anticipated Fourth Album, What Separates Me From You, due out next Tuesday on Victory Records. Here are my thoughts upon first listen to the record.
?
Tracklisting:
| | | |
| --- | --- | --- |
| 1. | "Sticks & Bricks" | 3:17 |
| 2. | "All I Want" | 3:23 |
| 3. | "It's Complicated" | 2:57 |
| 4. | "This Is the House That Doubt Built" | 3:30 |
| 5. | "2nd Sucks" | 2:28 |
| 6. | "Better Off This Way" | 3:26 |
| 7. | "All Signs Point to Lauderdale" | 3:17 |
| 8. | "You Be Tails, I'll Be Sonic" | 3:48 |
| 9. | "Out of Time" | 3:27 |
| 10. | "If I Leave" | 3:24 |
Stick and Bricks– When I interviewed Jeremy on Rock The Walls in April he said that "The first track on the next record will be pissed as fuck. Expect it." Sticks and Bricks is just that. The line leading into the breakdown "This song is for everyone who ever lied to my face, my heart is filled with hate" really kicks things off with a bang. A heavy song to start off the record.
All I Want-Already released. This song is currently 21st on the US Alternative Charts. Pretty impressive for the guys.
It's Complicated-This is one of the most different songs A Day To Remember has released. It has a catchy chorus and a pure Pop Punk vibe to it. Expect this to be the next single off the record. Nonetheless the song is half decent.
This Is The House That Doubt Built- This is one of the more melodic and poppy ADTR songs to date. This is another potential single for them on Top 40 Radio.
2nd Sucks- Heavy Jam. Previous released prior to getting the record. This is the heaviest song on the record.
Better Off This Way- This is another straight up Pop Punk song. A Day To Remember proves they can right straight up heavy songs and pure pop punk songs.
All Signs Point To Lauderdale-Pop Punk jam. Kevin Skaff has a vocal part on it and it shines through. This song reminds me of Right Where I Want You To Be and Have Faith In Me combined. Towards the end there is a gang vocals that will have fans sing and clap along live.
You Be Tails, I'll Be Sonic- 2nd Sucks mixed in with All I Want. The band goes back to what you would have expected to hear on Homesick. The lead up to the breakdown is similar to that of My Life For Hire.
Out of Time-The start reminds me of Fall Out Boy "Thnks Fr Th Mmrs". The instrumentation sounds like All I Want part 2.
If I Leave-No acoustic track to end the record off this time! I really like the riff. This might be one of my favourites out of the straight-up "Pop Punk" tracks on the record.
Overall, the new A Day To Remember record is better than homesick, but doesn't have any tracks that pop out at you right away like Downfall or Wax, Larry did. This record is more Poppy then Homesick so you can be sure the trolls will be out in fullforce because of it.
First Listen: 7.5/10
– Patrick Walford