Mix-Tape Wednesdays: OLIVER – Dirty Talk Minimix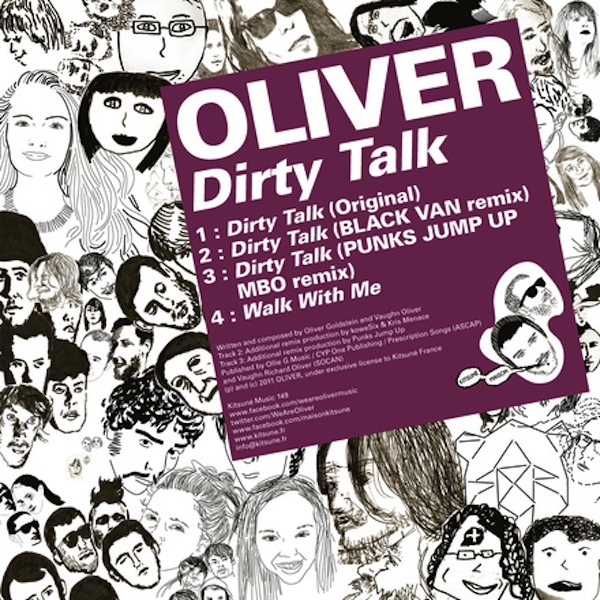 This four minute minimix is just a sample of what to expect in January 2012 when the first EP from OLIVER drops on January 16.
Vaughn Oliver (U-Tern) is one of Vancouver's top-tier purveyors of cutting edge disco sleaze. Oliver Goldstein (aka Oligee) is a San Fernando Valley native and lifelong beat whisperer, a virtuosic overlord of third millennium romantifunk. Together they form OLIVER (one duo-riffic title!) a group built to take arms against a sea of sonic trouble.
Tracklist:
Oliver – Dirty Talk (Original Mix)
Oliver – Dirty Talk (Punks Jump Up Remix)
Oliver – Dirty Talk (Black Van Remix)
Oliver – Dirty Talk (Wax Motif remix)
Oliver – Walk With Me
Audio clip: Adobe Flash Player (version 9 or above) is required to play this audio clip. Download the latest version here. You also need to have JavaScript enabled in your browser.

Fatal error: Cannot assign by reference to overloaded object in /home/roomnoi/public_html/wp-content/themes/mystique/atom-core.php on line 4232