FEBRUARY 2010: MixTape Wednesdays – DJ Mensa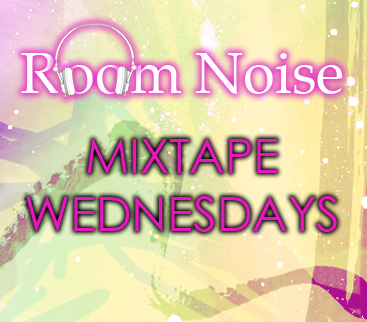 FEATURED DJ: DJ MENSA
DJ Mensa's Official Website
Just last weekend DJ Mensa won the Toronto RedBull Thre3Style Competition, he will be facing nine other DJs on March 13th at The Sound Academy to represent Canada. The winner will move onto the finals in Paris, France.
DJ Mensa was the 2009 RedBull Thre3Style Canadian Runner-Up.
Biography: Taken from his official website
From the frozen tundra that is Toronto, Canada, DJ Mensa single-handedly keeps the streets hot. In a city where the biggest acts are humbled by unforgiving T-Dot audiences, Mensa brings nothing but his A-Game on every occasion.
From the smallest of lounges to thousands in attendance, Mensa has brought parties to life across Canada, the US, and his native Philippines. Smooth mixing paired with a turntablist's sensibility make his sound hard to duplicate, and has quickly made him one of Toronto's favorite DJ's.
At every party, Mensa makes it a personal affair, creating on-the-spot mixes tailored to the vibe of every occasion. As the DJ behind such acts as Cesar Comanche, Masia One and up and coming R'n'B artist Ayah, Mensa has found himself in nearly every venue across the city, opening for such acclaimed recording artists as:
- Common
- Lil' Jon
- Questlove
- Wale
and many more.
Check out DJ Mensa's featured MixTape and many more on his official website.
Cabin Fever
Audio clip: Adobe Flash Player (version 9 or above) is required to play this audio clip. Download the latest version here. You also need to have JavaScript enabled in your browser.
Tracklist:
Bob James – Feel Like Making Love
D'Angelo – Feel Like Making Love
Black Star – Brown Skin Lady
Mista – Lady
Rell ft. Jay-Z – Love For Free
Mary J. Blige – Be Happy (Siik Remix)
Amerie – Different People
Missy Elliott – Pussycat
50 Cent – Ryder Muzik
Mary J. Blige ft DMX – Sincerity
Nicole – I Can't See (Mensa Blend)
Deborah Cox – Sentimental
Cee-Lo – Let's Stay Together
Glenn Lewis – Beautiful Eyes
Little Brother – All For You
Common – I Used To Love H.E.R. (Freddie Joachim Remix)
Hi-Tek – Git Ta Steppin'
Bilal – Love It (9th Wonder Remix)
Janet Jackson – Spending Time With You
Snoop Dogg ft. Brandy & Pharrell – Special
Zo! – My Flame
Destiny's Child – Game Over
Joe ft. Mariah Carey & Nas – Thank God I Found You
Glenn Lewis – The Thing To Do
Anthony Hamilton – Do You Feel Me
Isley Brothers – Don't Say Goodnight (It's Time For Love)
DLink: (MP3)