JANUARY 2010: MixTape Wednesdays – DJ BENZI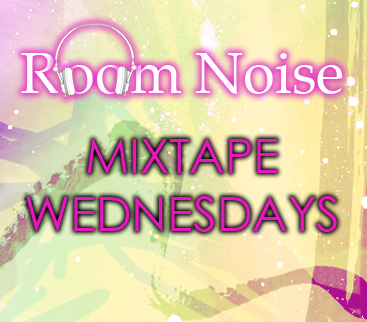 FEATURED DJ: DJ BENZI
DJ Benzi's MySpace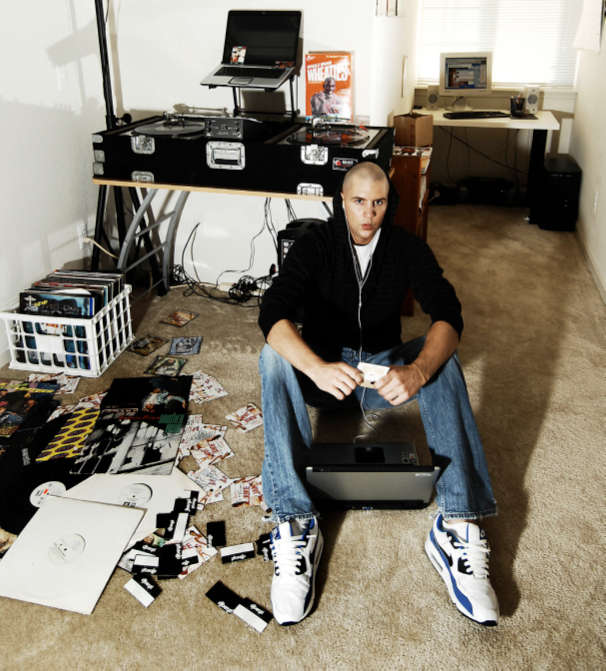 Biography: From Benzi's Press/Media Kit
From a small island outside Detroit, DJ Benzi started DJing at the age of 17. After graduating from University he pursued his career in the entertainment business full-time. DJ Benzi began getting his recognition in the online music world and in the printing press by Faber Magazine, Rolling Stone, MTV and even named URB Magazine's Next 100 list. In the past two years DJ Benzi has collaborated with the famous producer/DJ Diplo, the Cool Kids and The Clipse.
For more information about bookings, shows and music check out the following websites:
DJ Benzi's MySpace
DJ Benzi's Official Website
Benzi x Mick Boogie x D Star – Motivation 3 (Hosted by Mike Posner) from DJ Benzi at Letsmix.com.
Tracklist:
001. Mike Posner "Introduction"
002. Birdman & Drake "Money To Blow (Classy Hand Favors Remix)"
003. David Guetta & Novel "Missing You (Stefan Ponce Remix)"
004. Drake "Forever (DJ Dru Remix)"
005. David Guetta "One Love (Chuckie & Fatman Scoop Remix)"
006. Trey Songz & Gucci Mane "LOL (Logan De Gaulle Remix)"
007. Kesha "Tik Tok (Skeet Skeet Remix)"
008. Gantman "Juke Dat Girl (Benzi Refix)"
009. La Roux "Bulletproof (DJ Zinc Remix)"
010. Yeah Yeah Yeahs "Heads will Roll (A-Trak Remix)"
011. Kid Cudi "Memories"
012. Free School & Kelis "Grey Goose"
013. David Guetta & Wynter Gordon "Toyfriend"
014. Pitbull & Afrojack "Maldito Alcohol"
015. Amanda Blank "Something Bigger (Major Lazer Remix)"
016. Donnis "Go Home (Prod. Chaise Marcel)"
017. Mic Terror & Mano "Get Down"
018. Green Velvet & Kid Sister "Everybody Wants"
019. Geeneus & Katy B "Good Life"
020. Rihanna "Bubble Pop"
021. Beyonce & Jay-Z "Sweet Dreams (Diggz Remix)"
022. Lil Jon "Machuka"
023. Black Eyed Peas "Meet Me Halfway (Will.I.Am Remix)
024. Kid Sister "Let Me Bang (Benzi Refix)"
025. Shakira & Kid Cudi "Did It Again (Gingy & Johnny Remix)"
026. Wiley "Never Be You Woman (Solo Remix)"
027. Mike Posner "Cooler Than Me (Gigamesh Remix)"
028. DJ Zinc "Wile Out"
029. Honorebel & Pitbull "Now You See It (Afrojack Remix)"
030. Crookers & Kelis "No Security (Bart B More Remix)"
031. Laidback Luke & Lee Mortimer "Blau (LA Riots Remix)"
032. Passion Pit "Little Secrets (Jack Beats Remix)"
033. Avicii "My Feeling For You"
034. Simian Mobile Disco "Cruel Intentions (Joker Remix)"
035. Rusko "Da Cali Anthem"
036. Donnis "Gone" (DJ Craze Remix)"
037. Drake "Houstatlantavegas (Stefan Ponce Remix)"
038. KP & Envy "Swing My Way (Solly Remix)"
039. Kid Sister "Right Hand Hi (Caspa Remix)"
040. Busta Rhymes "World Go Round (Good Life Mike Remix)
041. Miami Horror "Don't Be On With Her (Treasure Fingers Remix)"
042. Luciana "I Like That (Meterhead Remix)"
043. Mick Boogie & Talib Kweli "Want You (William Russell Remix)"
044. Esser & Rye Rye "Bang It Out (Giovanny Remix)"
045. Ali Love "Diminshing Returns (Eli Escobar Remix)"
046. The Kickdrums "Fading In And Out (Enrico De Luca Remix)"
047. Royksopp "The Girl And The Robot (Jean Elan Remix)"
048. AutoErotique "Gladiator (Steve Aoki/DJ AM Remix)"
049. Colin Munroe "Piano Lessons (Felix Cartal Remix)"
050. Designer Drugs "Drop Down"
051. DJ Eleven "Anson Danza"
052. Snoop Dogg "I Wanna Rock"
053. Mike Posner "Outroduction"
DLink: (MP3)

Fatal error: Cannot assign by reference to overloaded object in /home/roomnoi/public_html/wp-content/themes/mystique/atom-core.php on line 4232